Saturday 18 February
It rained last night; I was out of the gate at 5:35am and found this little chap in the road having a drink …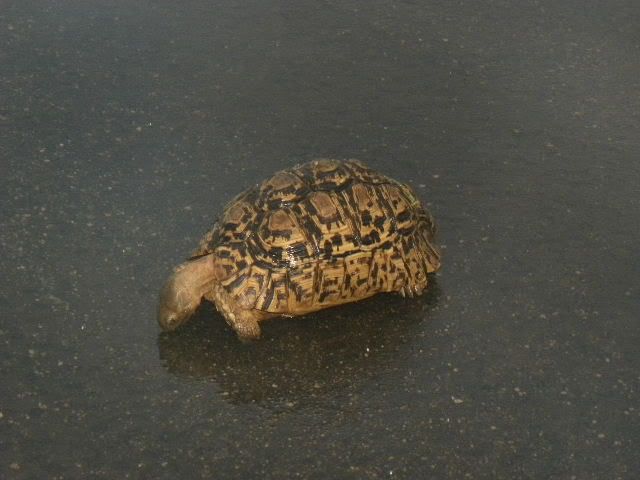 I took the H10 across the bridge. Mr Goliath Heron was in his usual spot, and a few buffalo were also visible.
I was meeting Elsa, Klystron and DebM at Skukuza at 1pm where Pumbaa was also meeting us. I decided that I would drive "The Triangle" route up to Orpen Dam, over to Skukuza and back to Lower Sabie that day. What a magical sighting I had … a crash of rhinos, Mummy, Daddy, and two little ones.
"So?" you may be asking yourself … "a rhino family, big deal …"
Well, check this out …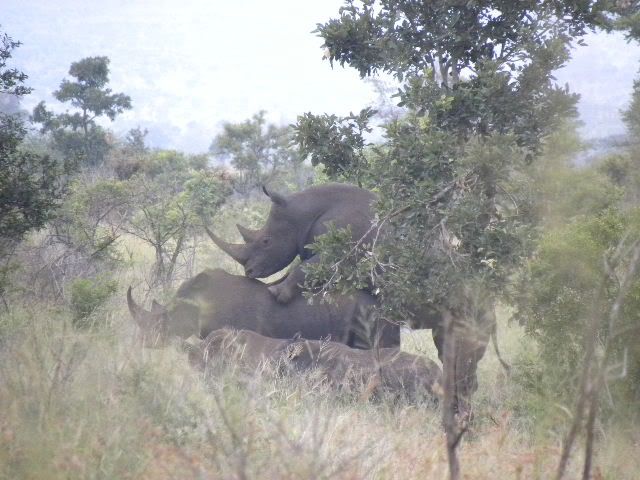 This was when the male first mounted the female. 10 minutes later and he was still in the same position …
It didn't look as if "anything" was happening …
Luckily I looked away for a moment as this big guy was heading towards me …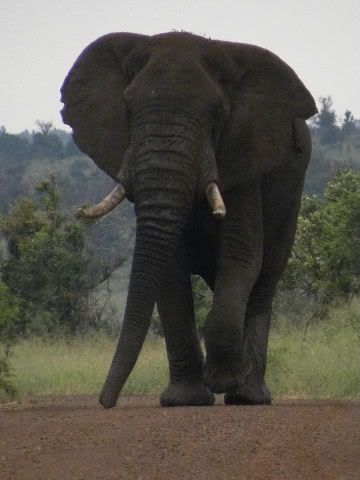 I had to reverse quite a bit before he decided to go off into the bush … in the same direction as the rhinos …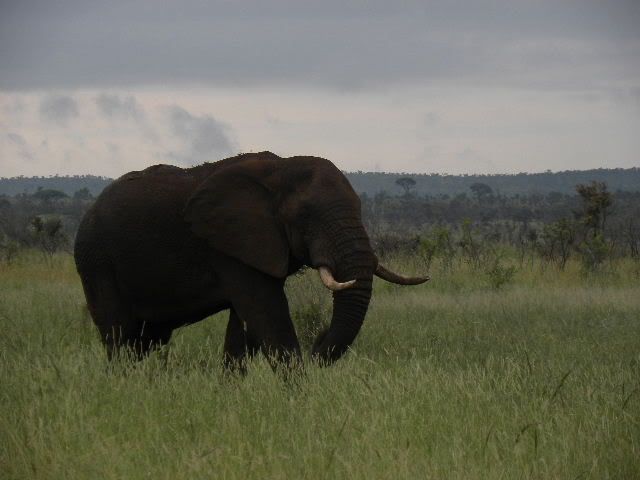 He took no notice of the rhinos and walked right past …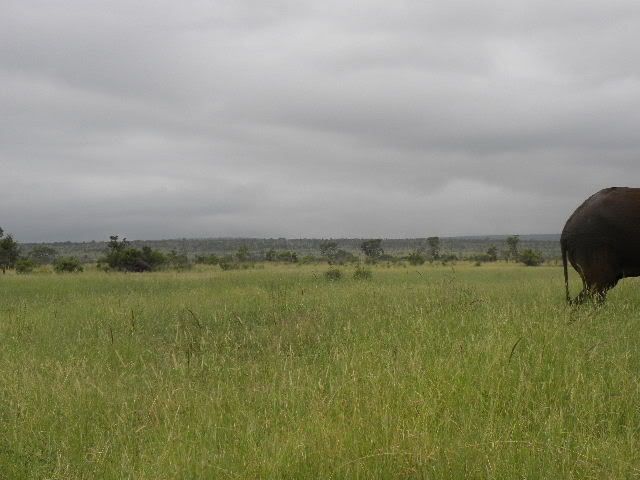 … and the rhinos took no notice of him (Can you see them still "at it" in the background just in front of the bush?!)
These photos were taken 20 minutes after the start of "the event" which I actually don't think was an "event" …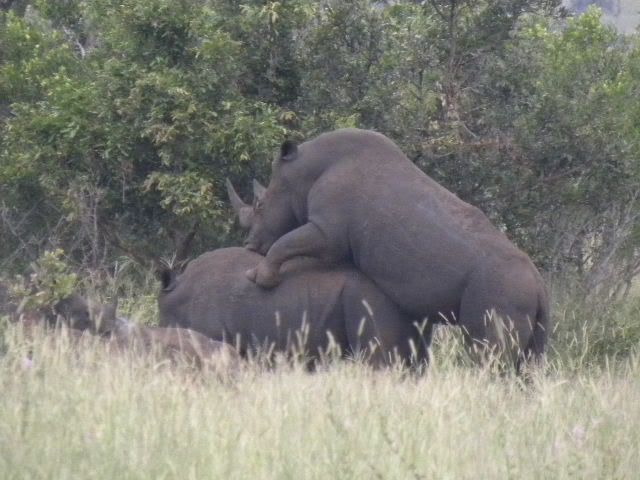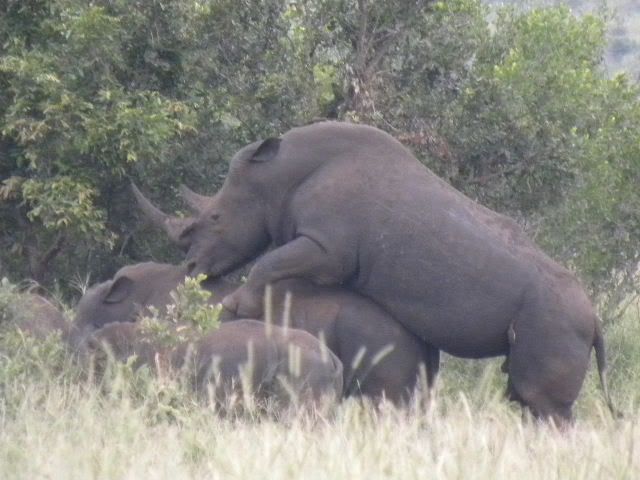 Maybe Mr Rhino was just practising to see how long his wife could hold his body weight???
I was keeping my eye on the ellie that had recently gone past … he was still there – view from my wing mirror …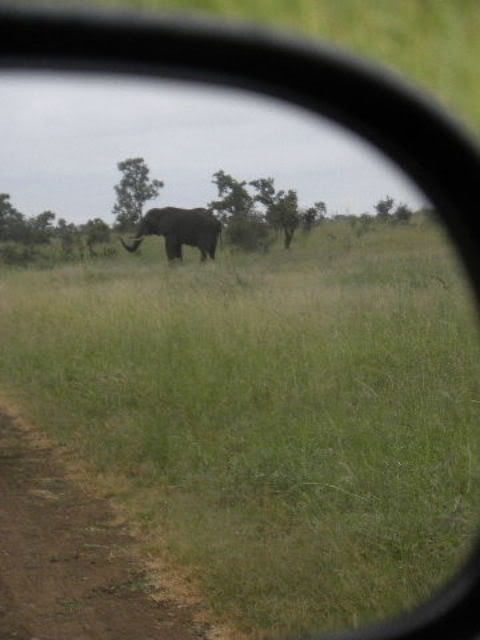 What a magical start to the day!