Thank you Sharifa (is the trip still happening to Addo
) and Ossendryver.
Day 2-23 March
Onto the next morning, full of expectation. The plan is to do the Capricorn Loop, with breakfast at Tihongonyeni dam. Now I'm not one of those people who want to be first at the gate preferring to sip a cup of coffee (i'm a decaffineited coffee addict) with a few rusks before I move. Up early enough, shower, second cup, car packed and I am off at around 06:00, heading north to Mopani and joining the Capricorn loop from above Mopani. A beautiful day it is too, and it was all set to be a sizzler.
Sunrise is always beautiful in Kruger.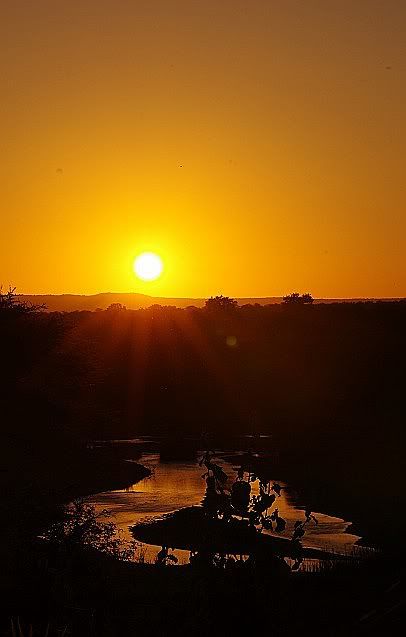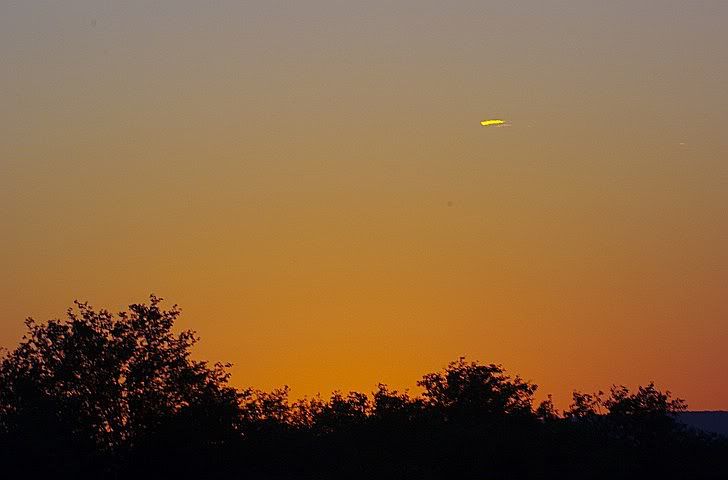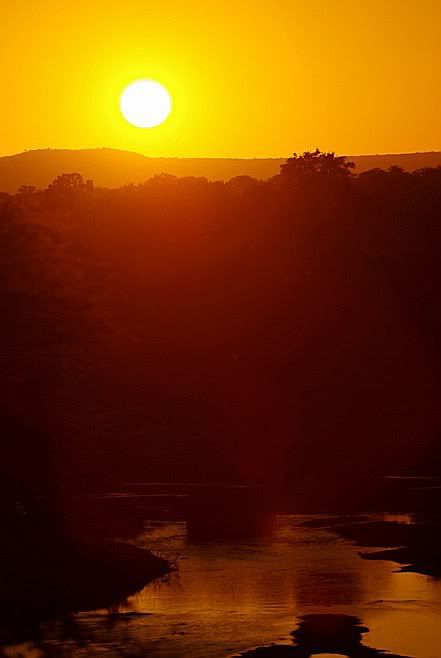 Noticed that shiny bit to the right of the pic? I think I saw a UFO that morning. Have no idea what it is, probably a cloud. This close up should dissuade UFO hunters from converging on the Park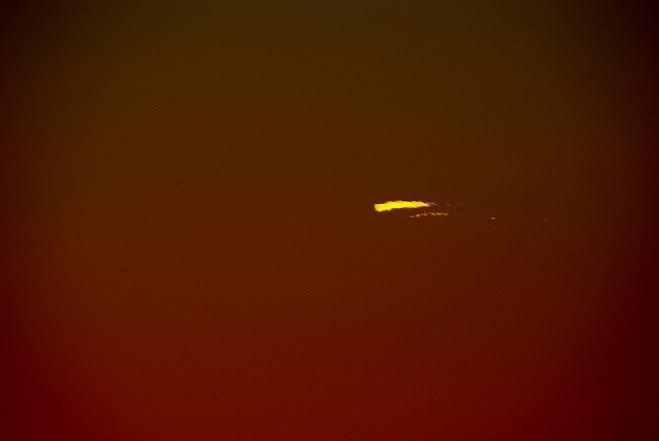 Another big Tusker was seen and some Zebra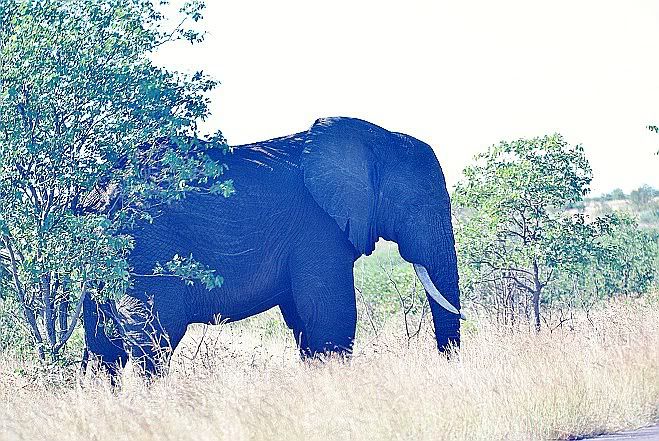 This bird needed a vantage point.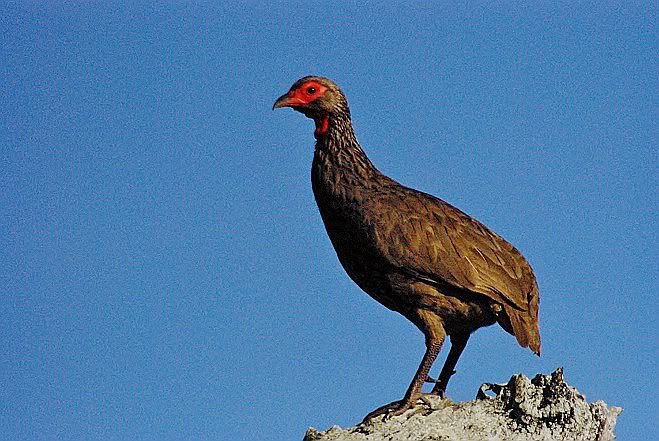 A trumpeter Hornbill was playing its usual "catch-me-if-you-can" game. I was lucky with this one.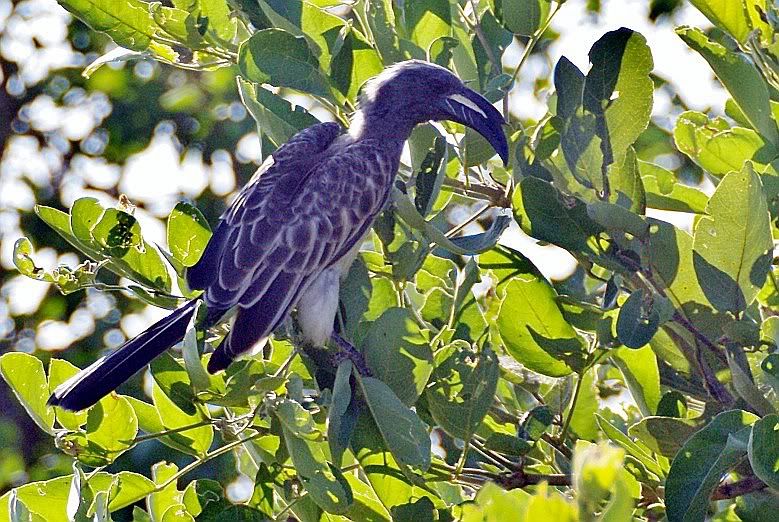 And then it happened. The most terrible thing I have seen to date. Saw a snake, a young one, Mozambique Spitter, and I duly slowed down to get a pic or two. This was the second snake sighting, the first was so fast I did'nt even had atime to ID it, let alone photograph it. So I was real glad to see this one. As I approached, it began to spread its hood, and was about to rear its head in defense. In my rear view mirror I saw the car coming, quite fast too, and expecting that it would at least slow down, I did'nt do anything, just getting the camera ready. As soon as I realised they would not stop, I waved my hand out of the car, pointing to the snake on the road. Well, you guessed it, they stopped, but only after the Range Rover had already driven over the poor things tail. Writhing, well more like doing a unbelievable dance, the poor thing. The driver then reversed to come and ask me what I was pointing at-crunch, one snake less in the Park. All that remained of the poor thing is its empty skin. Such a beautiful specimen too.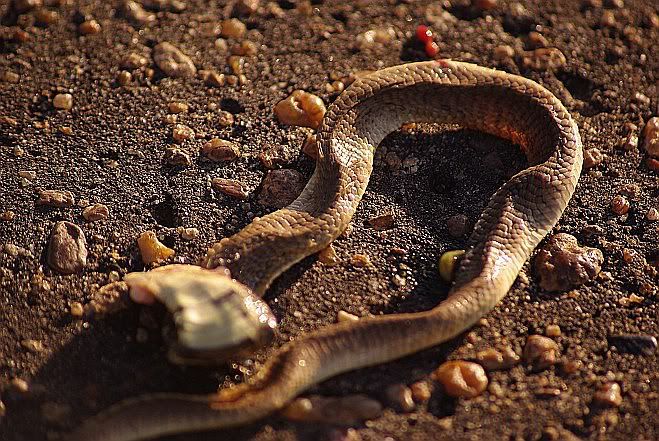 So I never got my pic of a cobra rearing its head, spreading a hood. The driver merely said "sorry"and off they sped. Now I don't know about anybody else here, but its my policy that when I approach a vehicle that has stopped or is driving very slowly, to slow down, have a look to see what they are looking at (call it piracy if you want) but not these folk. I am sure we can all testify to how many chameleons have been saved by such considerate behaviour.
Ah well, what to do. Get angry? In the end I merely got philosophical about it, and reminded myself that Kruger is a place where life and death live side by side and is to be exptected. But, says reason, not death in this way.
Tha was quite the saddest thing I have ever seen, and as I always appreciate seeing snakes in the Park, this made for a rather sombre moment.
Did get to see a Red billled Woodhoepoo, a bit far, and into the light, so could not the best pic.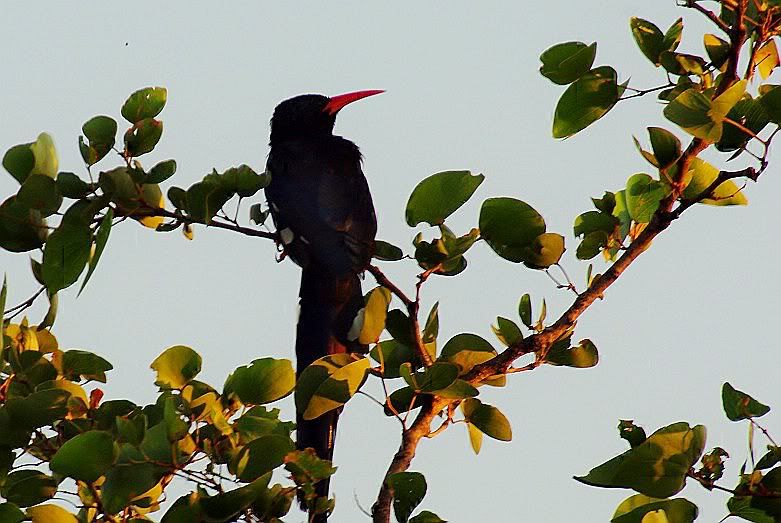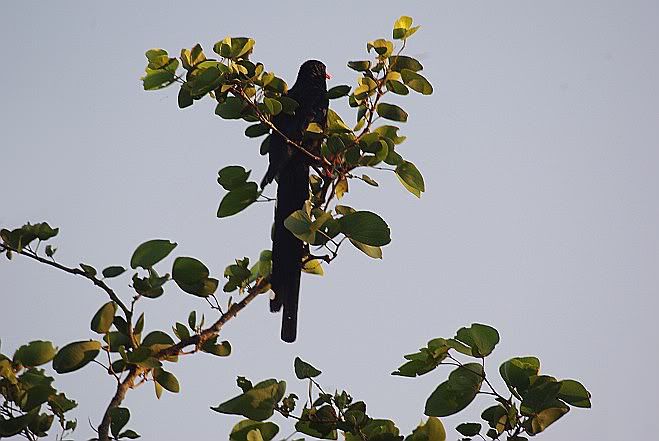 A quick spit stop at Mopani, where I came across this fellow crawling along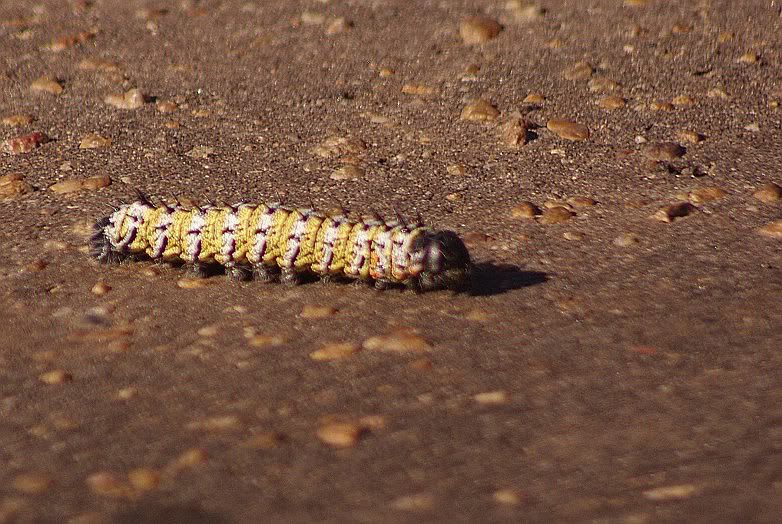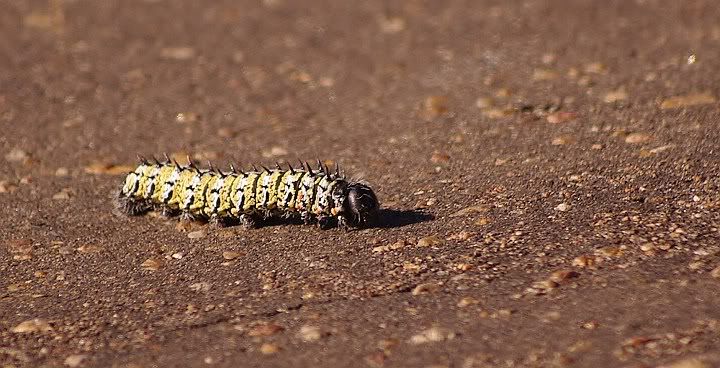 And then it happened, a big Toyota 4x4 this time, BUT it slowed down, stopped to look at the worm, and then promptly got their little toddler to have a look, all with explanations etc of what it was. I was so glad. Made all the difference in the world after that snake kill. There is hope for Kruger yet, with parents like this.
So that worm got spared. Anybody know what caterpillar that is?
Also saw this guy catching some sunlight at Mopani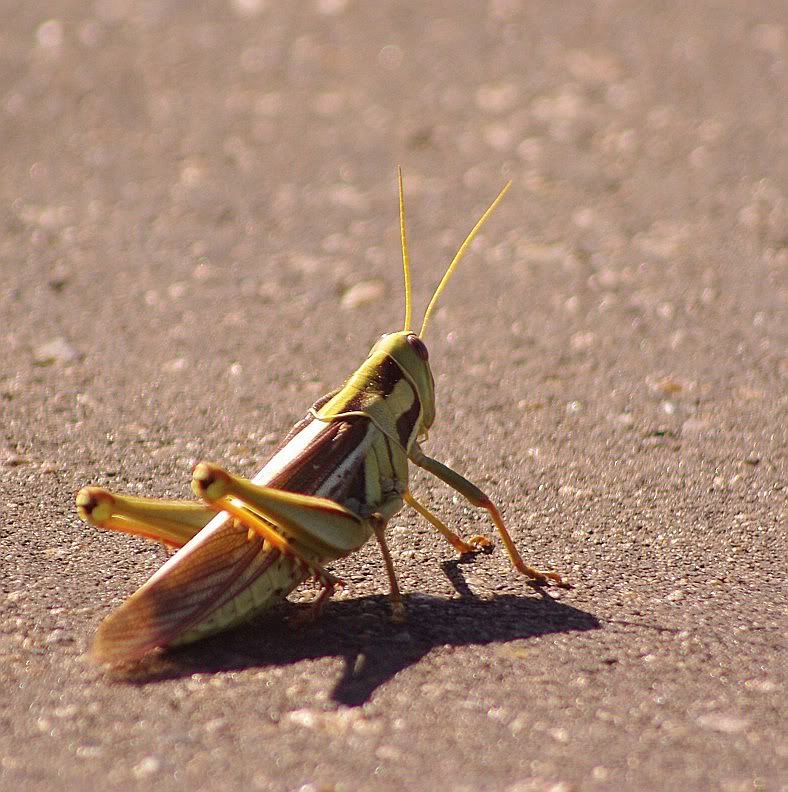 After Mopani, a few Dagga boys were about.