Day 1, February 24th, Arriving at Punda Maria
After an interesting drive from Louis Trichardt we arrived at Punda Maria gate at 11.15.
The roads were still soaked after a heavy rain
Drove towards Punda Maria camp. Our first bird was an European roller. We discovered how common that particular bird is, but believe it or not, it was the first time we saw the bird (previous visits have been in July and October).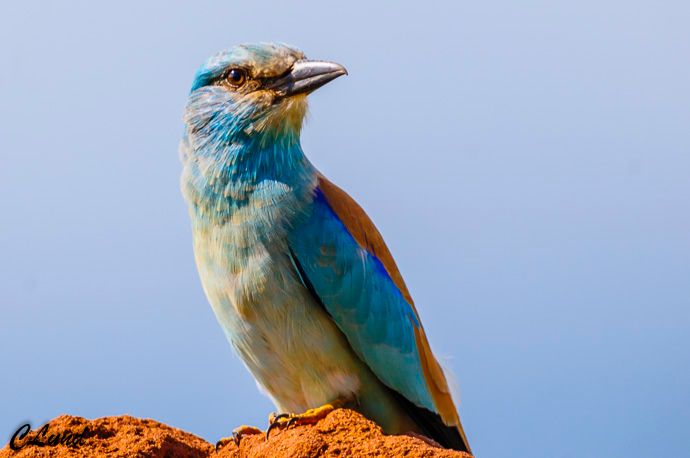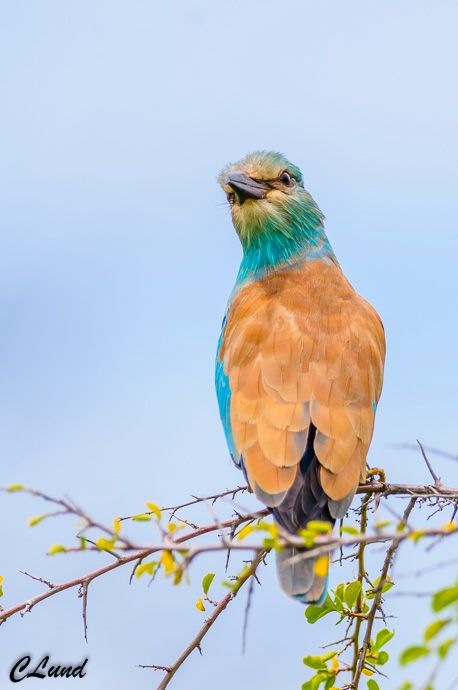 We found the lush Bush to be beautiful compared to previous visits. Even though it was more difficult to spot the animals. We almost didn't see our first mammal ...... and it was an Elephant
. It was eating close to the road.
Along the way to Punda Maria camp we saw several birds, e.g. a group of European Bee-eaters, and Spotted Thick-knees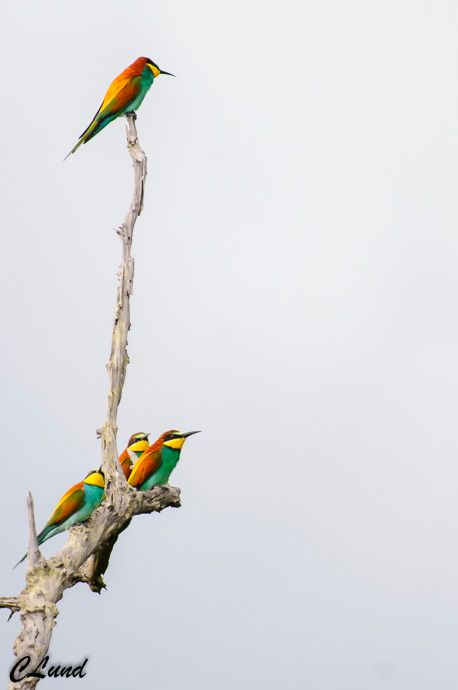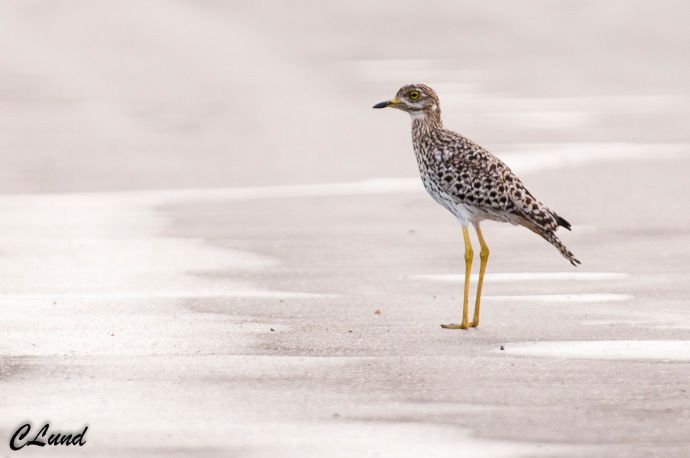 Furthermore we spottede a Kudu with a calf, Impalas, Zebra, and a male Nyala.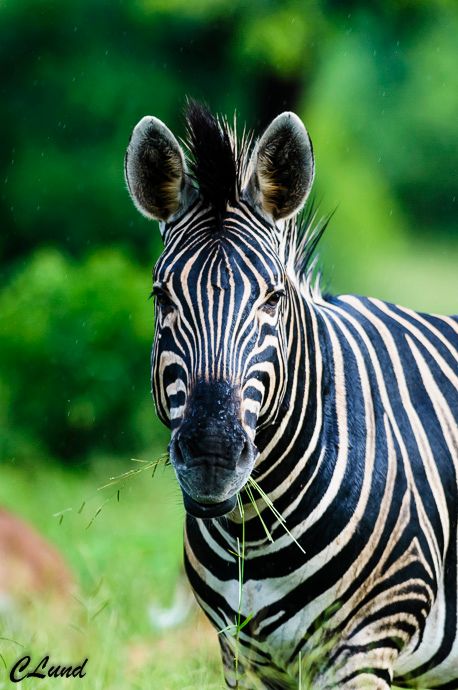 We went more or less directly to Punda Maria Camp, and checked into tent number 3 shortly after 13.00.
What a wonderful place
. Punda Maria tented camp is indeed a magnificent place.
From the porch we could see many birds. Among others we noticed two birds we haven't seen before: a Trumpeter Hornbill, and a Blue Waxbill. Unfortunately we were not fast enough to get pictures.
After unpacking and a short break on the porch we took a drive around Punda Maria at the S99 loop. A number of general game, and a very beautiful Steinbok.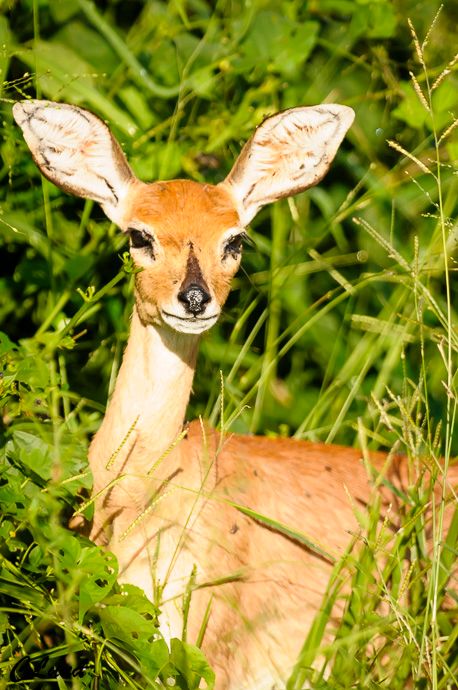 Several Elephants as well. We had a short, and heavy shower, and after that we had the most wonderful light. Birds were catching insects in the water puddles back on the H13-2 tar road. We stayed at the tar road for a short while, but a huge elephant bull had decided that H13-1 was his property at that time. We followed him for a while in safe distance, and as he didn't look like as if he would move into the Bush, and it was 30 minutes before gate closing time, we decided to turn around and go back to camp.
A wet Lilac Breasted Roller.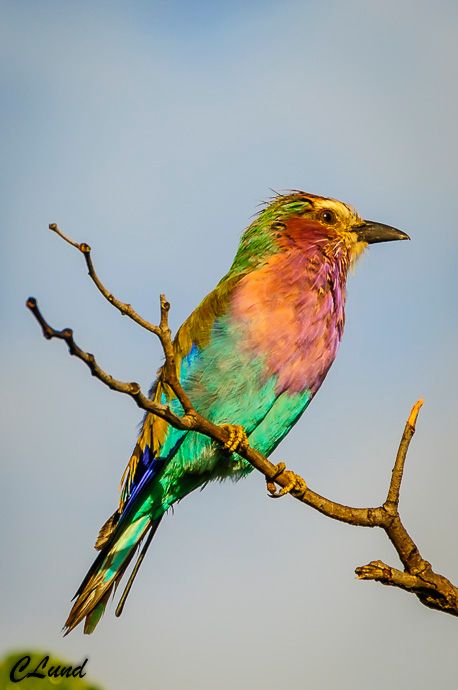 And a Swainson's Spurfowl (I think.....).
We had our first evening and braai in Punda Maria. Wonderful to enjoy all the sounds of the night, the stars and the warm evening.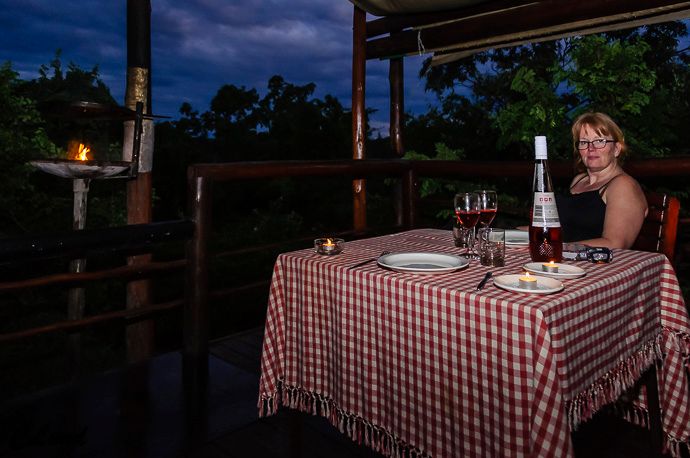 Highlight of the day: It's good to be back "home" in KNP.