Thanks for the comments - Africa is definately not for sissys, I often say that they do everything in extremes. If they have a thunderstorm - it will be a big one. If there is a pothole in the road ...... etc. But to someone who lives in a very 'tame' country SA gets your primordial instincts challenged. The biggest predator here is an imported fox.
Now we have got to Johanneburg airport. Customs and emegration all went well, our bags were all accounted for and as we walked out the door one of the group asked 'is that it ?' they were expecting many hours standing in line getting bags checked and questions asked. Picked up hire car with no problems and drove to Bronkhorstspruit. We chose this town to stay in as it is less than an hour from the airport and made for an easy get-away in the morning.
We were on the road at a civilased time the next day, a bit rainy and very overcast following the big storm. We wandered our way east, doing a big shop at Witbank. Then a bit north, then a bit east again. We were glad to see this sign, definately going the right way.
This was our first animal - really not what one expects. (as it is 6 months ago I am sure he has moved on, admin - please delete if inappropiate)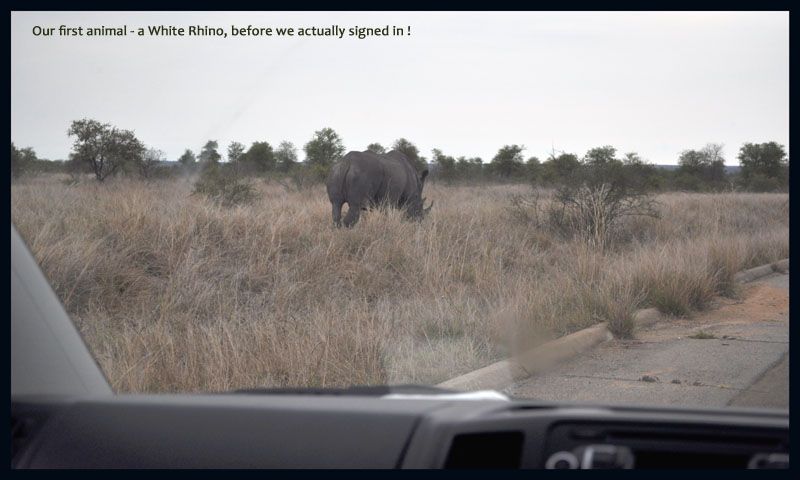 I had explained to my passengers that the game park is not like a David Attenburgh moovie, there are not animals around every corner and you go for hours seeing 'nothing' Seeing this chap so early might have set a precident !
On to Orpen Gate and a painfree sign in - we had bought, at much expence, international Wild Cards.
A short drive to out camp for the first two nights.
We had a four bed and a two bed tent next to each other. Each has a view over the dry river bed.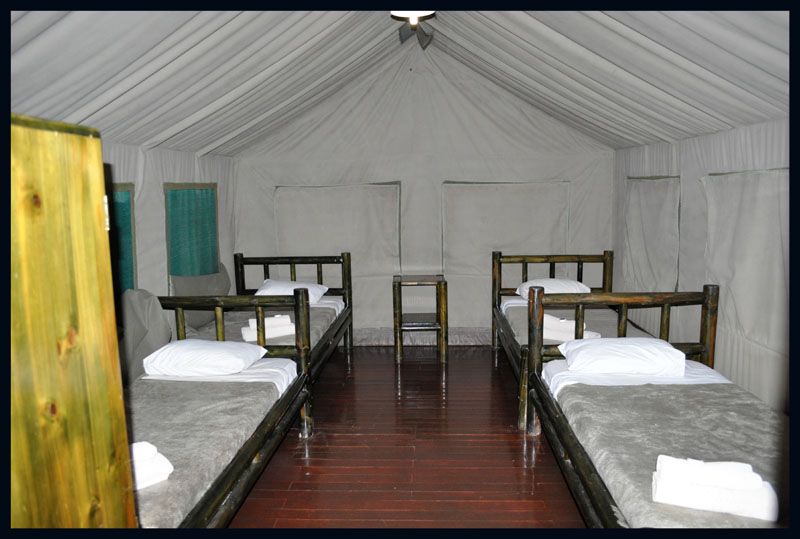 We sorted our selves out, started a fire, poured the vino and put our feet up to enjoy our first evening.