SATURDAY MORNING SURPRISE
So after a disastrous Friday night I awoke and was happy that there were still a roof over my head
even though we had no lights or hot water I was thinking that we actually was staying in a house... but we were definitely roughing it this weekend... This was the mugshot that I took of Cheets that morning
. We were late that I couldn't even make him a coffee so he could be in a better state of mental health
. So I packed the car and off we went on another adventure in the Kruger
We enter the Kruger and it is still a bit dark, my eyes can't really focus on the passing trees and bush to see any animals and then as I look in front of me something emerges from the bushes right in front of the car
Heksie: 'Parra what is that?'
Parra: 'I don't know... haven't seen that before''
Heksie: 'Just grab the cam and take kiekies. He keeps on walking I'm following him'
Parra: 'Aye aye captain.'
And this was the aftermath...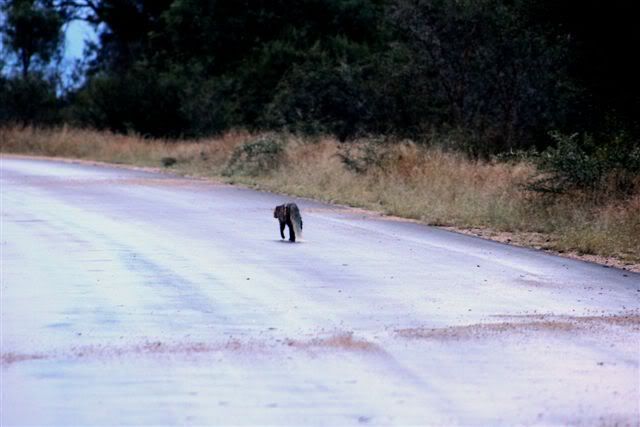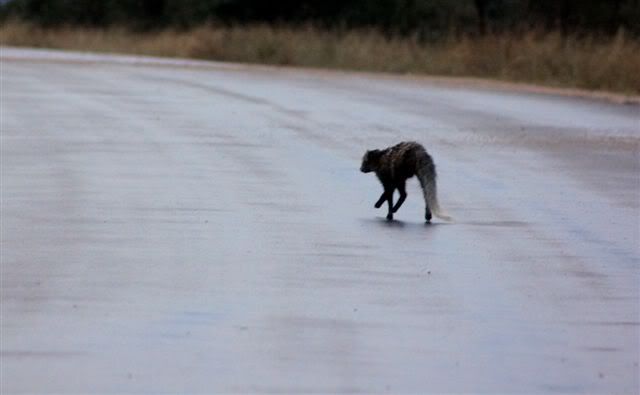 He disappeared just as quickly as he came from the bush and we stopped and inspected the cam, after zooming in we were very excited as we saw our first ever
White tailed mongoose
in the Kruger!!!!
If a day starts like this it can only get better!
After that sighting we decided to take the H4-1 to go to Tshokwane today but before that we wanted to go take a look at what is happening at the low water bridge outside Skuks and these where our sightings:
a Kudu ewe
Marabou storks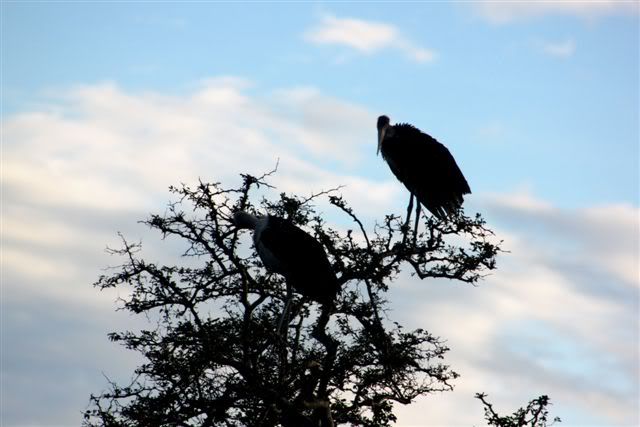 Hamerkop in the sunrise
another Hamerkop on the bridge
a croc (the sun's reflection is just so beautiful on the water)
a Water thick knee on the bridge as well
So we made a u-turn and where on our way to the high water bridge. Now we were very excited as the morning was eventful with birdies and animals and we chatted a lot about the census we want to start on the golden orbs in the Kruger. I took every imaginable loop on the H4-1 because you never know what can lurk in the bushes
and we were so glad that we did because this little white bellied sunbird were sipping up sweet nectar of flowers and we stumbled upon him. He kept us busy for a good 20 minutes.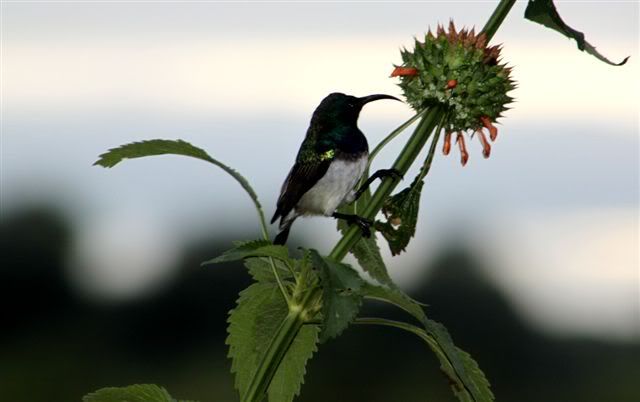 After that we met a family that was on their way to monkey town and wanted some directions. We were happy to oblige.
Dad asking for directions
mom looking for the little ones (which we never saw)
We also saw a white crowned Lapwing
Now what happened next was a big surprise for us, we were flying our yellow ribbon proudly and hoping to see any mites but the one we stumbled upon, we never in a hundred years thought we would see. We took a mugshot of this mite and we would like all of you to meet...
.
.
.
.
.
.
.
.
.
.
.
.
.
.
.
.
.
.
.
.
.
.
.
.
.
.
.
.
.
.
.
.
.
.
.
.
.
.
.
.
.
.
.
.
.
.
.
.
.
.
.
.
.
.
.
.
.
.
.
.
.
.
.
.
.
.
.
.
.
.
tbc