I hope I get this right!
GPS location for this picture is S22.18765 E029.20165 - about 20 Km North of Satara on the road to Olifants.
Here are pictures of a common wild fig (Ficus Thonningii) (Please correct me here if I am wrong) growing on the stump of a dead leadwood tree.
Notice also the dead trunk of a leadwood on the right of this picture.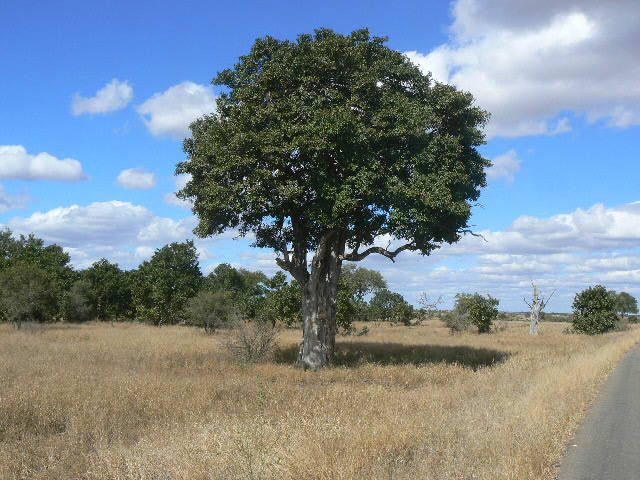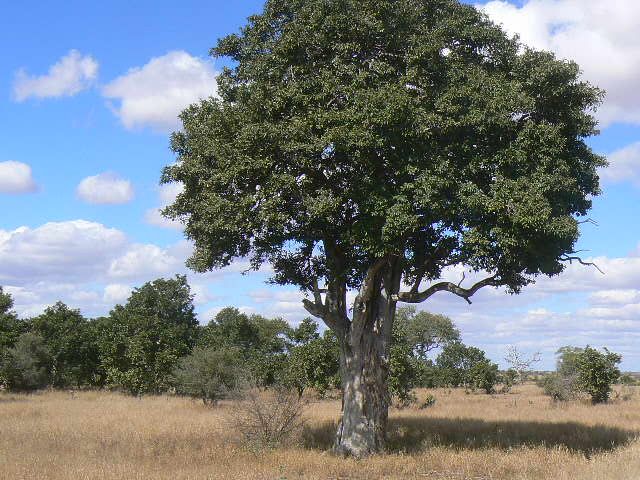 The bark of the ficus is quite worn suggesting that this is an old ficus. I have watched it for the last 15 years or so.
Another ficus started to grow on the other stump.