I have thought about this posting for a long time. I even asked the Mods if there would be a problem if I start this thread and got their blessing.
The majority of flowers that I have noticed appear in Kruger as well as in other parts of South Africa. Especially in the area where I'm staying on the border of Gauteng and Mpumalanga.
It was with a shock that I realised that there are much more to nature as millions of people before me realised, when I walked on my small holding and in the veld nearby. In the small town Of Delmas I have noticed a variety of flowers in vlei lande and decided to walk with my camera and take pictures of the flowers. Whilst walking in the veld something happened to me and I realised that we as human beings are just a small part of God's creation even though we rule the planet. Yet we are determined to destroy every aspect of nature with our own creations and call it development, pollution and dumping of waste in the veld. I have often said that our national flower is not the Protea but a plastic bag. Every where you go you see plastic bags hanging in tree's as well as laying in there hundreds in the veld advertising the shops where it was bought.
I immediately must declare that I'm not an expert regarding wild flowers, and I must say that I have failed horribly with the identification of some of the flowers. Hopefully there will be some one on the forum that can help me with identification of these flowers and add some of there own pictures from the areas where they are staying or areas in the country that they have visited..
Photo,s taken In Kruger
Barberton Daisy Orange (Eng) Gousblom (Afr.)
Barberton Daisy Yellow
I do believe that there is a red barberton Daisy to.
Photo,s taken near my home.
Commonly known as Cosmos. These flower can be seen next to the Gauteng roads from November to April.
White Cosmos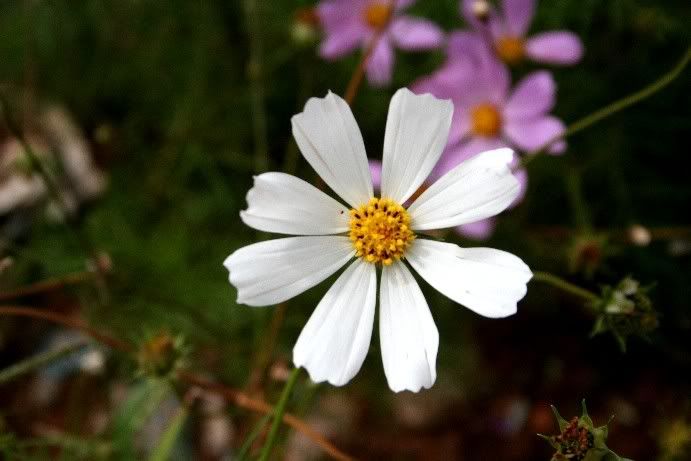 Light purple Cosmos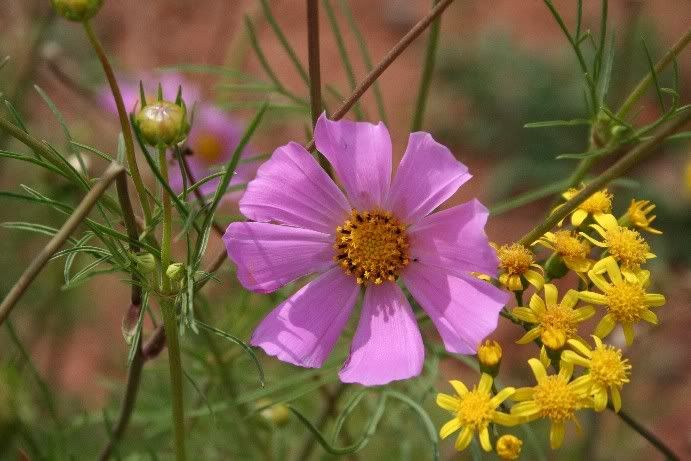 Cosmos Red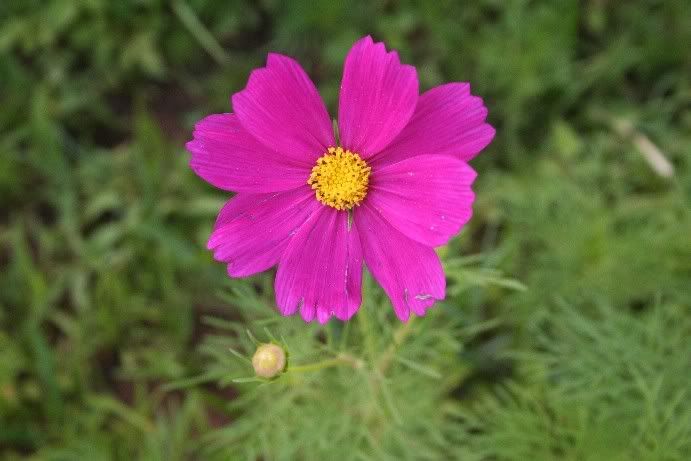 The people in the Cape province sees these flowers as flowers where the people from Gauteng see them as weed. Yet on a daily basis you will see them catting the flowers for their homes.
Family Fabaceane (Leguminosae)
Plough Breaker (Eng) Ploeg Breker (Afr.) Khungoana Motumo (Southern Sotho) Umninsana (Zulu)