Virtual Ranger

Posts: 508
Joined: Tue Nov 30, 2004 12:08 pm
Location: Kruger NP , S.A.
Mopani (tree form)
Shingwedzi camp is predomintly full of them. Although the shrub form is more widespread they do become trees as well.
The autumn colour of the leaves depends on rainfall and is often even evident in winter.
Tree mopani also displays the darkish very rough bark.
---
Posts: 135
Joined: Thu Jan 20, 2005 5:22 pm
Location: Born and Bred in SA, Living in NZ
That's the problem with trees, from a distance most trees look excatly like that, a tree.
Guess I'll have to make the ultimate sacrifice and go to Shingwedzi and have a closer look.
Can you guys wait until early August for an answer?
---
---
---
---
Virtual Ranger

Posts: 204
Joined: Sat Sep 17, 2005 6:28 pm
Location: S25 59.901 E28 06.513 - SA
Contact:
Taken somewhere along the Lebombo trail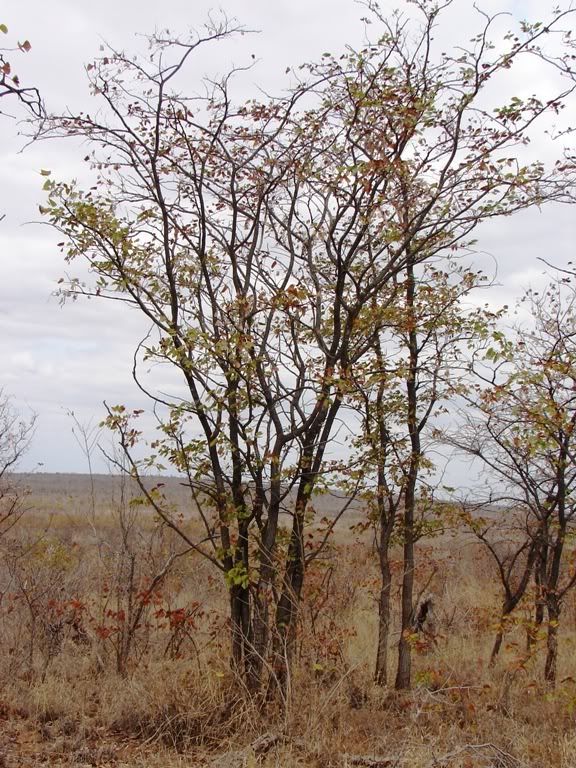 ---
---
Who is online
Users browsing this forum: No registered users and 0 guests