Forum Assistant

Posts: 12965
Joined: Tue Oct 06, 2009 5:03 pm
Location: Upington RSA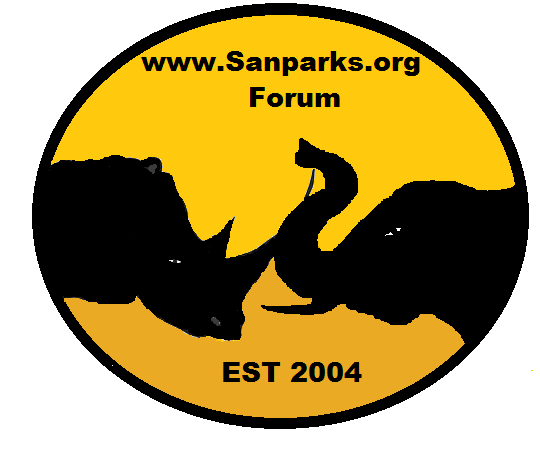 ---
Forum Assistant

Posts: 12965
Joined: Tue Oct 06, 2009 5:03 pm
Location: Upington RSA
Hi all,
You need to remember I'm just the admin person.
All designs will stay anonymous........
---
Senior Virtual Ranger

Posts: 4112
Joined: Fri Mar 02, 2012 11:08 am
Location: In a park or on the forum.
Nice idea.
---
Distinguished Virtual Ranger

Award: Sighting of the Year - Small creatures/insects (2014)
Posts: 4317
Award: Travel Tale of the Year for KNP (2013)
Joined: Wed Sep 22, 2010 11:37 pm
Location: Pretoria
I like it, maybe the colours could've been a bit more bright... but hey I'm a girl and the animals are great-two ivories great!!!!!
2015
10 July Letaba
11 July Satara
12-14 July Lower Sabie
15-18 July Tsendze

24-27 September Lower Sabie

11-20 Dec Satara
14 Dec Sable Hide
21-27 Dec Lower Sabie
28-31 Dec Satara
1 Jan Croc Bridge
2-4 Jan Satara
5-8 Jan Lower Sabie
---
Junior Virtual Ranger

Posts: 38
Joined: Sun Oct 23, 2011 9:48 am
Location: Durban, hoping for relocation to Kruger
This logo look Good. Looks like the elephant is holding the rhino horn
, this could mean alot as a logo, plus having all the information is great.
---
Forum Assistant

FAC Member (2014)
Posts: 15785
Joined: Fri Apr 06, 2007 6:39 am
Location: Pretoria SA
Maybe a lighter yellow for the background? Otherwise, a great design.
---
Senior Virtual Ranger

Posts: 19663
Joined: Fri Feb 17, 2006 9:09 pm
Location: another national park.. in England
Nice
a lighter yellow I agree
KUDU's mean Well done and Thank you
---
---
Forum Assistant

Posts: 12965
Joined: Tue Oct 06, 2009 5:03 pm
Location: Upington RSA
---
---
---