Forum Assistant

Posts: 12371
Joined: Tue Oct 06, 2009 5:03 pm
Location: Upington RSA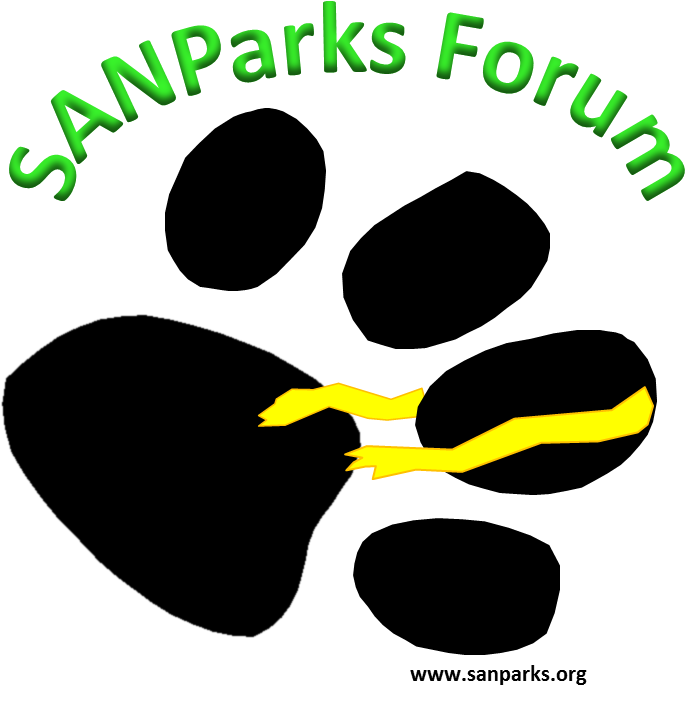 ---
Forum Assistant

Posts: 12371
Joined: Tue Oct 06, 2009 5:03 pm
Location: Upington RSA
Hi all,
You need to remember I'm just the admin person.
All designs will stay anonymous........
---
---
Distinguished Virtual Ranger

Posts: 5192
Joined: Fri Jan 28, 2005 4:43 pm
Location: Back to Reality
This will also be under my Top 3
---
Junior Virtual Ranger

Posts: 1089
Joined: Fri Nov 19, 2010 5:11 pm
Location: 45 mins from Punda Maria
Contact:
This is a fantastic Logo as well. Plain and simple but that makes it perfect.
---
Senior Virtual Ranger

Posts: 14866
Joined: Tue Jun 07, 2011 7:07 pm
Location: Living in The Netherlands but raised in South Africa
Too simple for me
....but I can't make one so....
Live life on the edge but be careful not to fall off!
2013 Trip: Satara, Lower Sabie, Hluhluwe, Berg-en-Dal, Lower Sabie, Satara, Elephant Plains(Sabi Sands)
Our 2013 Trip Report:
Vinkie and Apex Predator back in the bushveld
---
---
Senior Virtual Ranger

Posts: 19661
Joined: Fri Feb 17, 2006 9:09 pm
Location: another national park.. in England
Eyecatching, but there is more to SANParks
KUDU's mean Well done and Thank you
---
---
Forum Assistant

Posts: 12371
Joined: Tue Oct 06, 2009 5:03 pm
Location: Upington RSA
---
---
---