I got pics of these two at Skukuza Gold Club at end of September 2014 and have been trying to identify them if anyone has any ideas please ?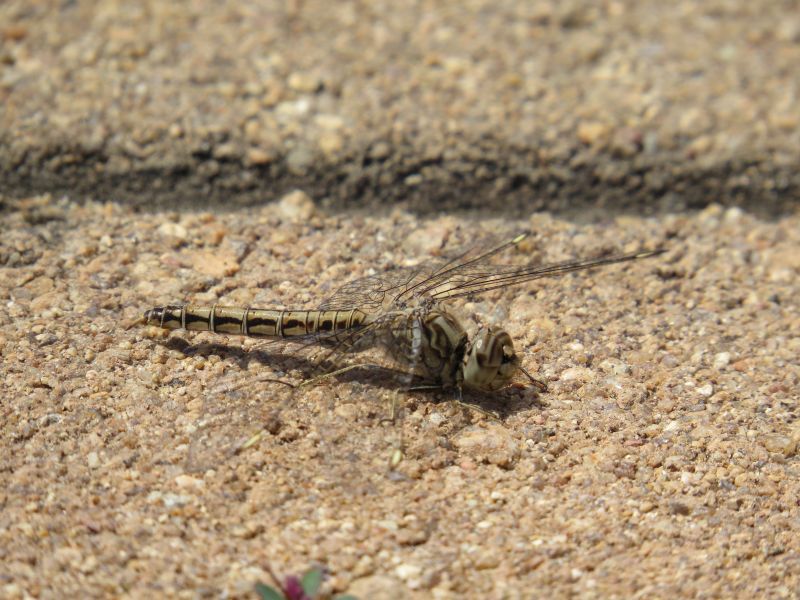 KNP - Sept 2013 - 5 Days
KNP - Sept 2014 - 7 Days
KNP - April 2015 - 7 Days
KNP - October 2015 - 7 Days
---
I'm no insect expert Garyd73, but, according to my Field Guide to Insects of South Africa by Mike Picker, Charles Griffiths and Alan Weaving, I would say the first picture is of a "Wandering Glider" (Pantala flavescens). They are common in most waterbodies in all parts of Africa. Extremely widespread. Range extends to Asia and the Americas and Australia.

Your second picture is of a "Banded Groundling" Brachythemis leucosticta. Locally common on mud or on bare ground beneath very large shady trees in the warmer parts of the region. Also bound in equatorial Africa.
Please support the ONLINE AUCTION HERE Click on Lot nr. for picture of item. Closing date: 10 May 2015!
---
Thanks Hilda that's great
I can put a name to them now and go off and find more about them, the books I have at the moment only cover the main animals and birds mostly.
KNP - Sept 2013 - 5 Days
KNP - Sept 2014 - 7 Days
KNP - April 2015 - 7 Days
KNP - October 2015 - 7 Days
---
Garyd73, the first one is a Banded groundling female Brachythemis leucosticta
---
---
Return to "Insects and other invertebrates"