Getting up this morning in Canada, I just saw this article on my Facebook feed
A lioness which a Snare on her neck has been spotted at Thulamela waterhole,
before the S98 viewpoint, San Parks asks that anyone who spots the lioness to please report it to them
if you do see her to please call one of these four numbers immediately: 013 735 0197 / 013 735 4325 / 013 735 4234 or 076 801 9679
"SANParks General Manager of Veterinary Wildlife Services, Markus Hofmeyr said that the snare is loose so the lioness is not in any immediate danger. The challenge with attending to snared animals is that the vets have to rush to the scene when the incident is reported and this is dependent on a helicopter availability.
Last week the animal health technician from the State Vet went to Punda Maria to search for the lioness to no avail. Once there is another confirmed sighting of lion, SANParks will try and get someone to the scene."
- See more at:
http://africageographic.com/blog/snared ... 9ltQc.dpuf
Please pass this on to other avid travellers of Kruger and the rangers which probably already know let's find this poor lioness!
Lower Sabie Rest Camp: June 7th
Marloth Park: June 8/9/10
Lower Sabie: June 11th
---
Junior Virtual Ranger

Posts: 725
Joined: Wed Feb 22, 2012 1:49 pm
Location: Tooooo far from Kruger
Here is the lioness you are looking for. I took this photo on the Mahonie Loop on 16 July 2015 and reported it to reception in the camp. Obviously it is important that this wire snare be removed, but if it is of any consolation, she did not seem to be in distress, was eating and was in good health.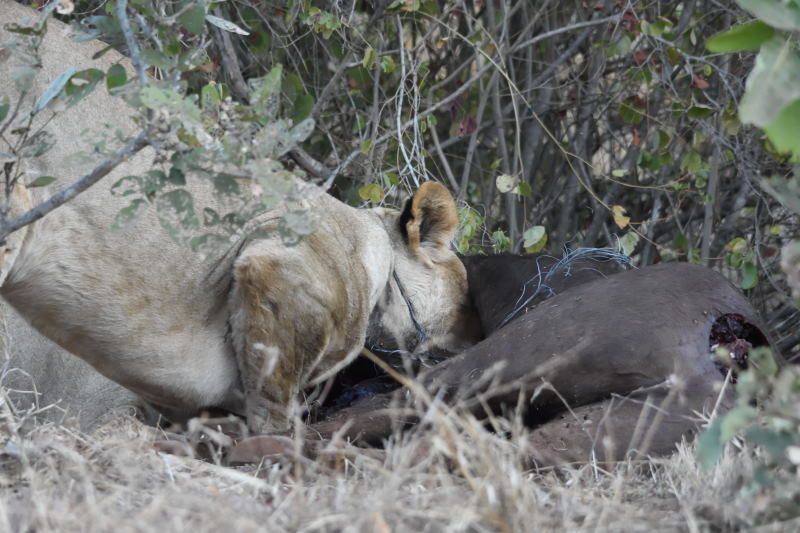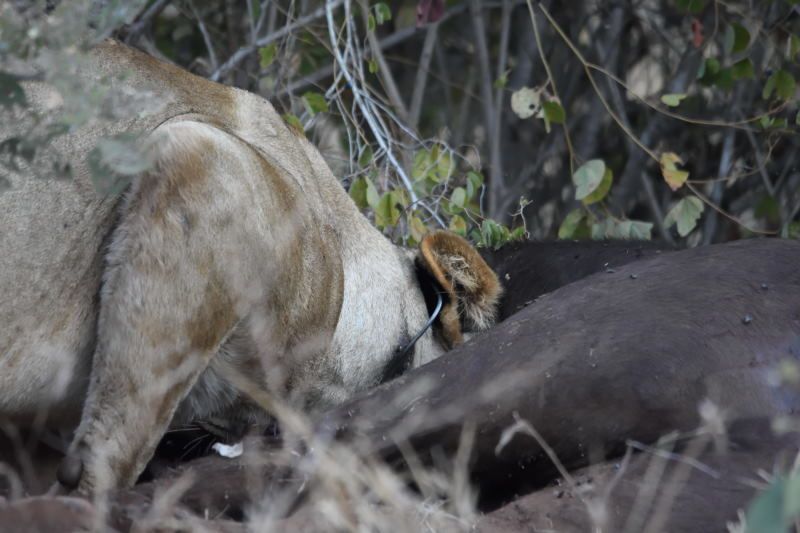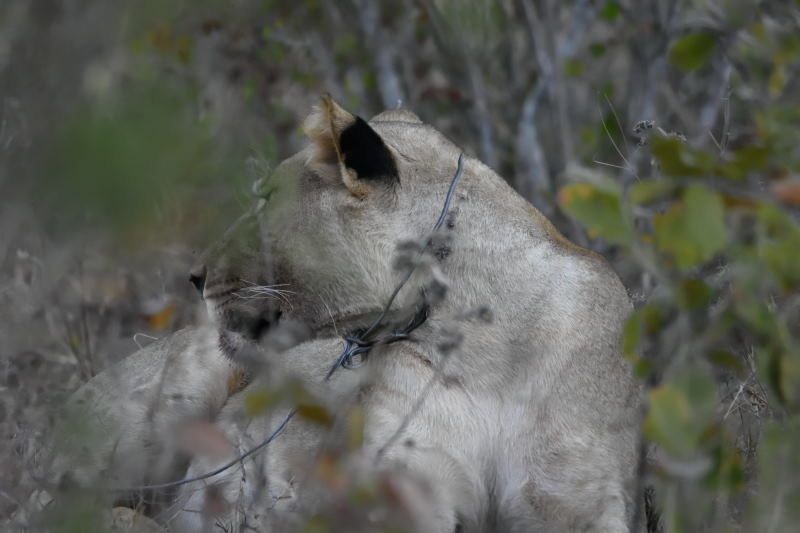 Test you knowledge in the
Forum Crossword
HERE
---
This is horrible!
Glad to hear that she can still eat Waterbuck! Thanks for sharing the pictures.
Really pray that she will be found soon, so that the snare can be removed.
---
---
Return to "Kruger National Park"
Who is online
Users browsing this forum: No registered users and 2 guests