Moderator: hilda
Junior Virtual Ranger

Posts: 652
Joined: Wed Feb 22, 2012 1:49 pm
Location: Tooooo far from Kruger
Thanks for the inputs and comments hilda, Pumbaa, Trrp-trrrrrrrr and barryels.
We had a less eventful night and sadly started packing after morning rusks and coffee. Once we had all our goodies packed, we prepared one of our family traditions (albeit for breakfast this time). Quite easy if you premix the dry ingredients and then just add milk and eggs (long-life milk is also 100%). We travel with 2 little pans as part of our standard gear, but the kitchen at Marakele is well equipped.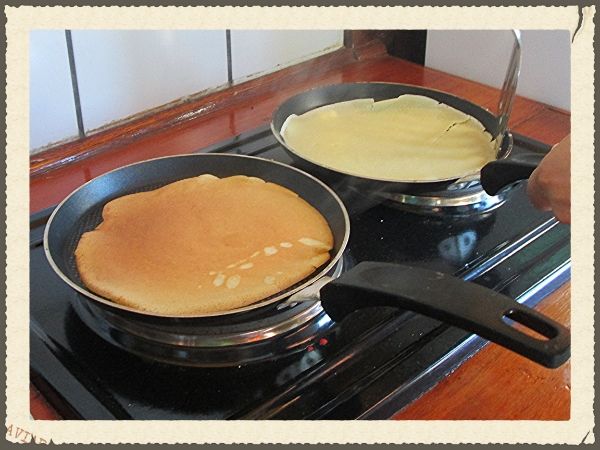 ---
Junior Virtual Ranger

Posts: 652
Joined: Wed Feb 22, 2012 1:49 pm
Location: Tooooo far from Kruger
Thanks MM. Sadly this TR is starting to come to an end. It was our last morning, the car was packed and we were finishing off our pancakes, when the monkeys arrived in force. Until then we hadn't had much monkey trouble but this troop has unfortunately become very habituated to humans and I see some trouble coming in the future. They approach one directly if you have any food items. Its really sad, as this no-doubt stems from people leaving food around. I learnt many years ago to ensure that all food items are well stored, but their desperation saw them grab and run off with my tabard mozzy spry.
In spite of the sadness of the situation, I also saw something interesting - our next-door neighbors did not take to the monkeys very well and obviously were not familiar with their ways. When one monkey grabbed something the lady yelled (understandably) and this set off a chain reaction in which monkeys from every which direction descended on that particular tent in haste; running from far off to join in the commotion and probably using the yell as a cue to the possibility of there being food. This happened more than once: when someone yelled or shouted at them, the whole troop would swoop on the ensuing chaos.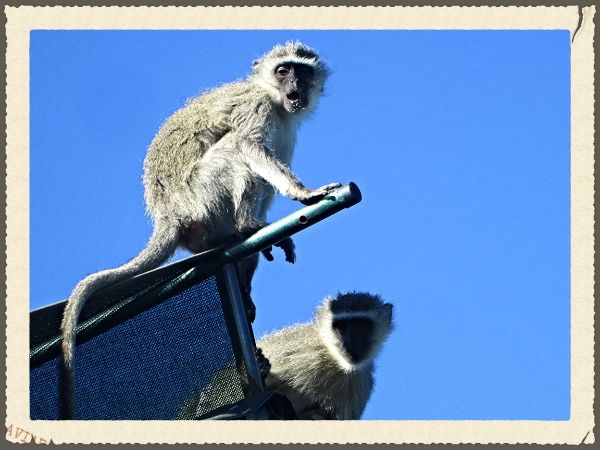 This mom was as agile as the rest of the troop with her little one clinging to her like a tick, while she scooted around the camp.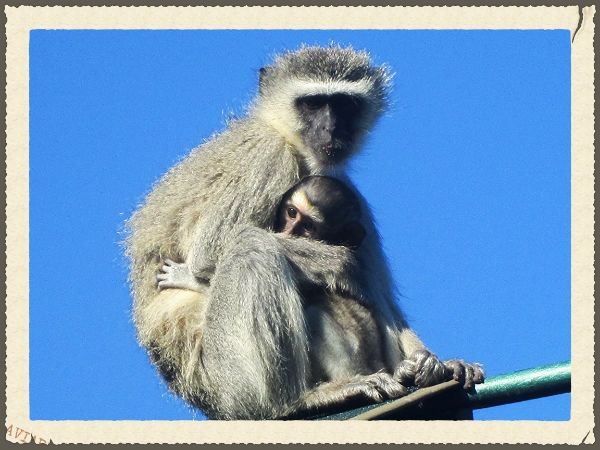 ---
Junior Virtual Ranger

Posts: 652
Joined: Wed Feb 22, 2012 1:49 pm
Location: Tooooo far from Kruger
Thanks for the inputs and accolades Vlakvarkvrou, Philip1 and sable.
I purposefully left the camera trap up until just before we packed the last things - creating my own anticipation and getting the family into a troth of excitement. Sadly, there were no major surprises on the disk - only a headless kudu........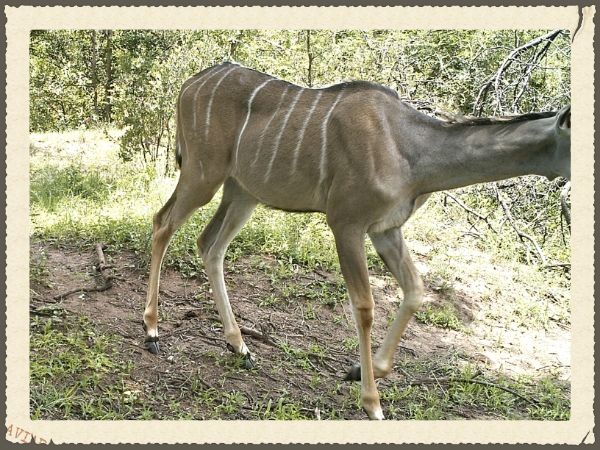 ....some monkeys and a baboon family relaxing....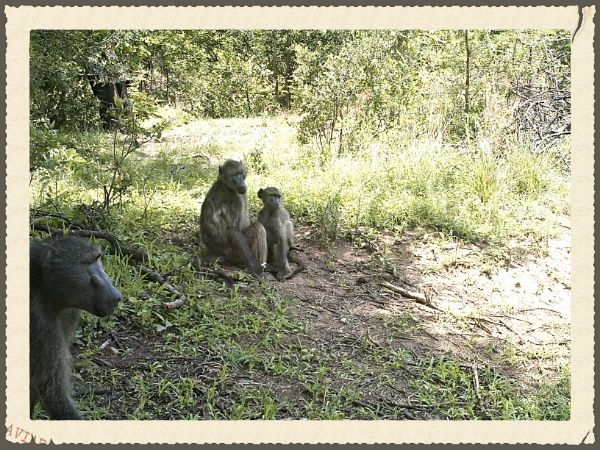 The pics were all daytime shots and not a single trigger during the night hours. This baboon seems less impressed. The first shot says: "
I can see you approaching warthog
":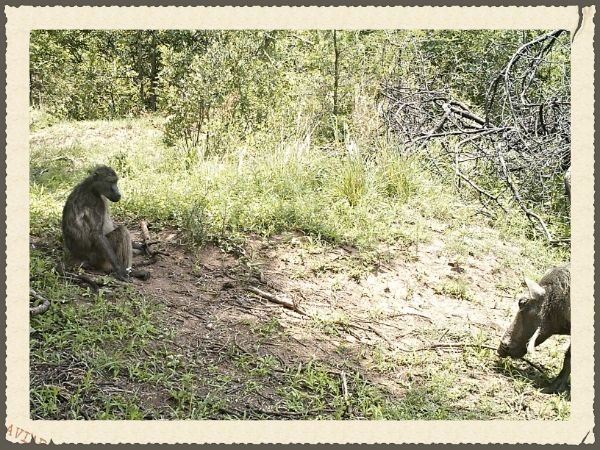 "
I do have personal space issues, but won't show it
":
"
Can you believe this pig
":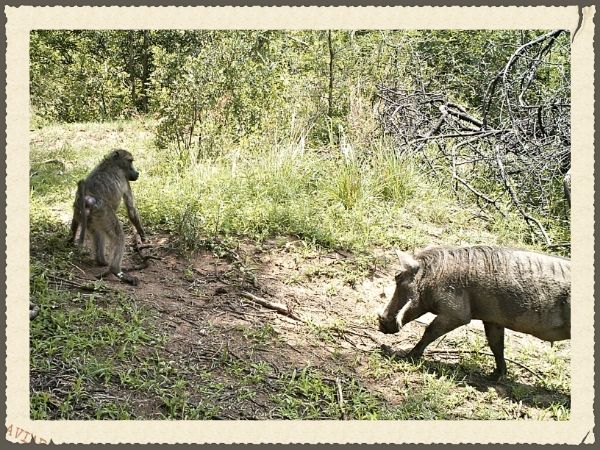 It's been fun sharing our Marakele quickie with you - I'll be posting the last sighting tomorrow morning to close this TR off
---
Junior Virtual Ranger

Posts: 652
Joined: Wed Feb 22, 2012 1:49 pm
Location: Tooooo far from Kruger
Thanks hilda and MM.....
Sadly, I need to close off this TR. Thanks to those that joined me and I hope to report on another quickie soon. Perhaps just a last word on Marakele: I mentioned earlier that some of the roads are not great. You don't need a 4x4, but you do need a bit of clearance for some sections. The other thing - the tented camp is in the big 5 area and is not fenced. For me this is great, but I could see the kids burning to walk around like they do in the Kruger camps. This is by no means a negative, but something that one may want to consider.......
So we departed from the camp for our short trip back to Pretoria. On the way out we found this Krismis-kudu. Have a good one
---
---