Moderator

Posts: 47982
Joined: Thu Dec 30, 2004 5:54 pm
Location: Where everything is on the correct side again!
Hi Eliz
Have a read here.
---
Legendary Virtual Ranger

Posts: 10951
Joined: Sat Aug 11, 2007 7:29 pm
Location: Parklands Cape Town
Thanks
DB
I missed that one.. will have to get the 2014 then when it comes out . They make marvellous gift for overseas friends .
"Grandmothers are antique little girls"
---
IT'S BACK!! Midrand Region is proud to announce that the 2014 Kruger Memories Calendar is now available. For an order form, please email
midrandhr@mweb.co.za
. We have kept the price at R100 and these make great Christmas gifts for Kruger lovers. Here's a sneak preview...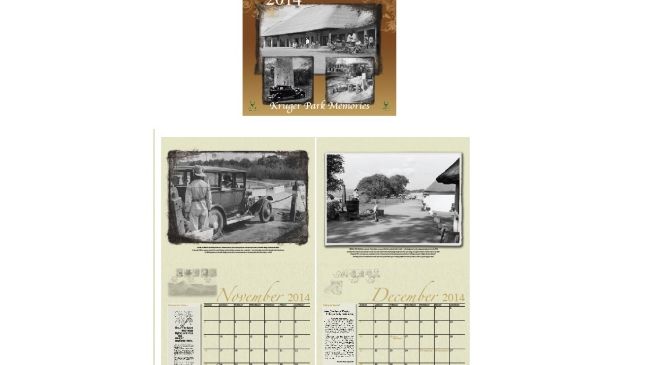 .....if you always do what you've always done,
you'll always get what you always got.....
---
---
Return to "SANParks Honorary Ranger Activities"
Who is online
Users browsing this forum: No registered users and 2 guests