Moderator: RosemaryH
Moderator

Posts: 2129
Joined: Thu Dec 09, 2004 6:51 am
Location: In a very busy place
Saw this little guy in the Letaba river bed on the H1-5 on the 31st of March. Did not seem to be suffering and was full of life, running around, flapping ears, trying to teach his trunk to do what he wants it to do .. The rest of the heard treated him same as all the others ...
I do hope the little guy gets a chance in nature to live a great life ...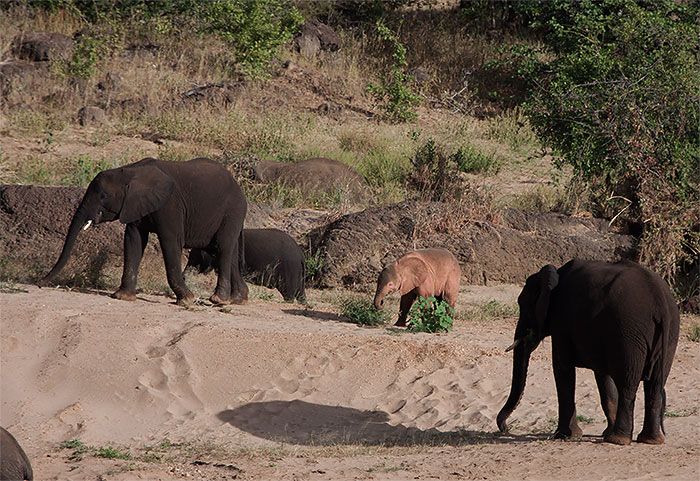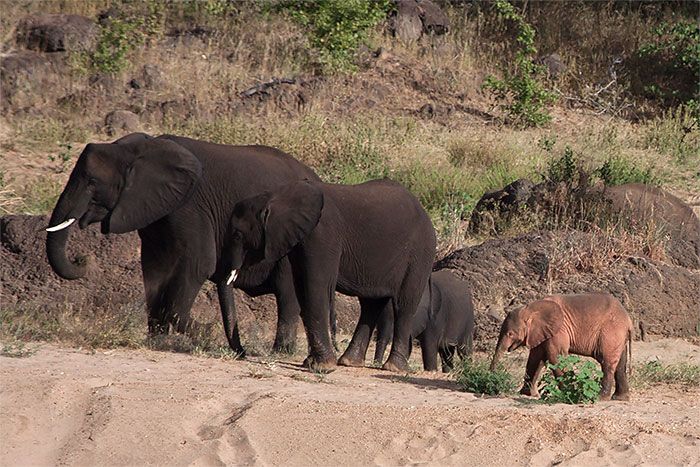 NO TO HOTEL DEVELOPMENT IN KRUGER
---
Moderator

Posts: 2129
Joined: Thu Dec 09, 2004 6:51 am
Location: In a very busy place
jekalo wrote:Yesterday I was at the Matambeni bird hide when a small herd of 19 elephant came out of the bush on the opposite side of the river. ....
Hi jekalo,
think it's the same ellie you saw.
Saw it the following day in the Letaba River Bed
NO TO HOTEL DEVELOPMENT IN KRUGER
---
Forum Assistant

Posts: 12386
Joined: Tue Oct 06, 2009 5:03 pm
Location: Upington RSA
Wild@Heart I do hope he gets a chance in nature for that great life......he is very adorable!!!
Great sighting!!!
---
Junior Virtual Ranger

Posts: 938
Joined: Tue Mar 29, 2011 9:36 am
Location: Ermelo
Awwwww the little guy is so sweet
I wonder why hes pink thought is it an albino?
Im still In LOVE with my Kruger!
Home is where the Heart is and my Heart lies in the Kruger ...FACT!
---
---
Legendary Virtual Ranger

Posts: 10069
Joined: Mon Sep 24, 2012 4:57 pm
Location: 2012 km..... to Paradise
Wild@Heart,
Definitely not a everyday sighting...very special
"Nature is a volume of which God is the author."
~ William Harvey
"Listen to the voice of nature, for it holds treasures for you."
~ Native American (Huron) Proverb
---
---