Senior Virtual Ranger

FAC Member (2014)
Posts: 2337
Joined: Sun Feb 14, 2010 5:30 pm
Location: France for a while
My first photo posted on the forum and it is of course one of my favourite birds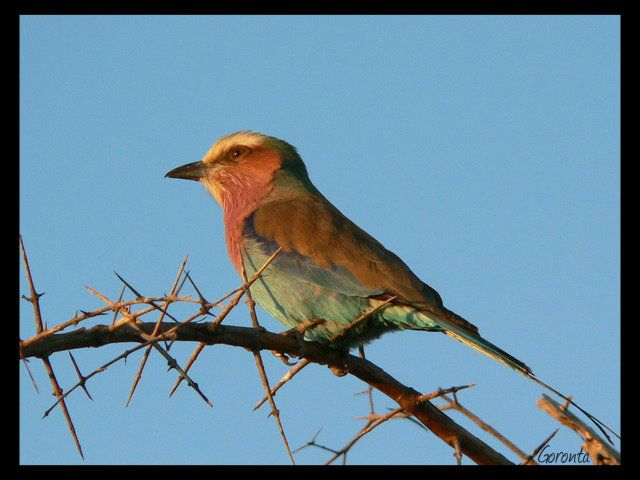 Last edited by
Goronta
on Sun Oct 14, 2012 10:53 am, edited 1 time in total.
Carpe diem

2015:
Namibia july 21th-22th,
Kgalagadi july 23th-August 3rd,
K.K july 23th-24th,
Urikaruus july 25th-26th,
Nossob july 27th- 28th
Grootkolk july 29th-30th -31st
Mata Mata august 1st - 2nd
Namibia august 3rd - 19th
---
Legendary Virtual Ranger

Award: Funniest/Best Forumite Name (2014)
Award: Forumite of the Year (2014)
Award: Video of the Year (2014)
FAC Member (2013)
Posts: 11149
Joined: Mon Sep 24, 2012 4:57 pm
Location: 'Incorrect!!.......Need to be in the bush!'
Well done !!!! Great pic
can't agree with you more they are beautiful birds.
thanks for sharing
"Listen to the voice of nature, for it holds treasures for you."
~ Native American (Huron) Proverb
---
---
Return to "Birding in SANParks"