Distinguished Virtual Ranger

Award: Quiz Whiz of the Year (2014)
Posts: 7506
Joined: Thu Jan 20, 2011 8:58 am
Location: Far South in South Africa.
VVV and Elsa
Awesome photo's
We were there April/May, and the Ellies still swam and played in K/fotein dam
Elsa, the water level was slightly lower than your lovely pics
VVV, it is unreal what the dam looks like now
Well it is the rain that must fall before it "bloom'' again
Very nice photos
Rufie
Anything is possible in Mother Nature
"Lose yourself in Nature and find Peace!" (Ralph Waldo Emerson)
UNITE AGAINST POACHING...What we protect,
do not let poachers take it away!
Extinction is forever and survival is up to---every last one of us!
---
rufie wrote:Hallo there!

Is there a lot of animals at the dam and have any carnivores been seen there recently?
Saw a most magnificent golden maned lion and his collared lady there yesterday , feeding off a dead elephant that had been put down by park rangers due to it's left front foot almost torn off by a poachers snare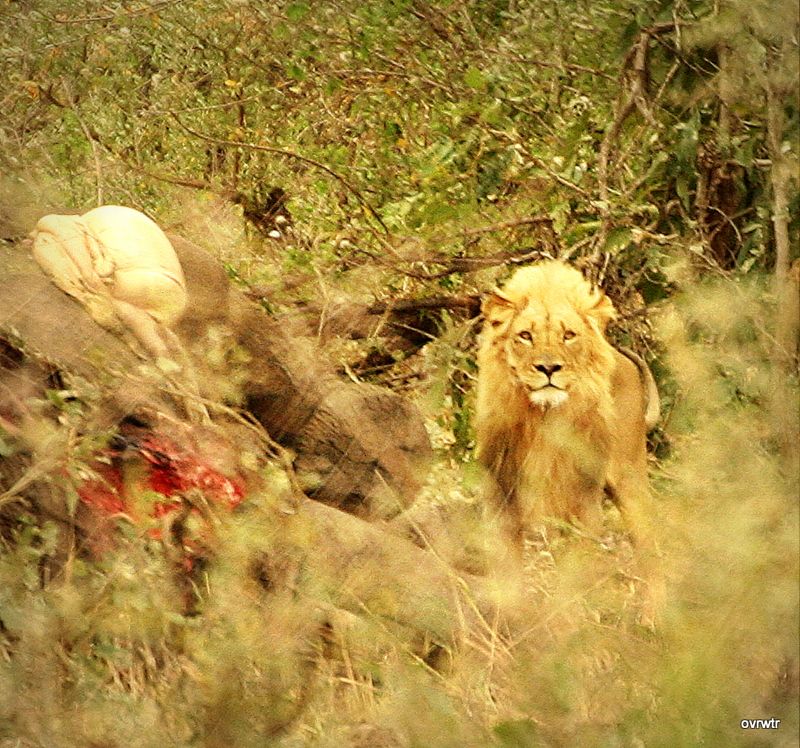 Tread softly , and let your departure not be spoiled by the damage of your arrival
Next :
3 - 6 Sept 2013 - Punda.
7 - 10 Sept 2013 -Shingwedzi .
11 - 13 Sept 2013 - Balule .
14 - 17 Sept 2013 - Satara .
---
Junior Virtual Ranger

Posts: 426
Joined: Tue Sep 20, 2011 1:45 pm
Location: London
Are crocs often seen here? When it dries out so much I wonder how they cope?

@Okie Amazing shot of the male lion!
Karoo National Park 07/04/2015 - 11/04/2015
---
Wow,that's an beautifull lion!!
---
Moderator

Posts: 13964
Joined: Tue Mar 22, 2005 6:31 pm
Location: Ballito, KZN North Coast, South Africa
Good for the Lions but
for the poacher's snare!
Where ever you go, go with all your Heart.
---
---