Forum Assistant

Posts: 13353
Joined: Tue Oct 06, 2009 5:03 pm
Location: Upington RSA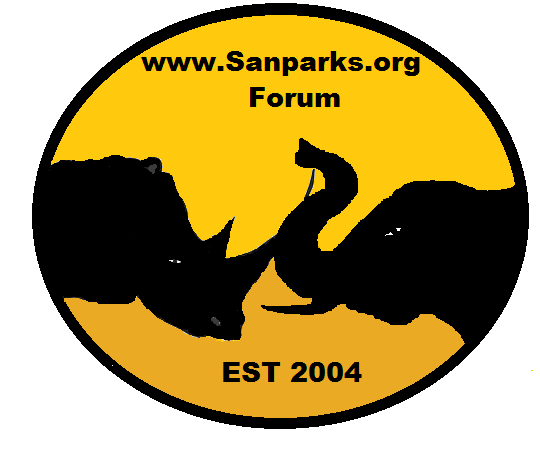 You only live once, but if you do it right, once is enough - Mae West
---
Forum Assistant

Posts: 13353
Joined: Tue Oct 06, 2009 5:03 pm
Location: Upington RSA
Hi all,
You need to remember I'm just the admin person.
All designs will stay anonymous........
You only live once, but if you do it right, once is enough - Mae West
---
Senior Virtual Ranger

Posts: 4112
Joined: Fri Mar 02, 2012 11:08 am
Location: In a park or on the forum.
Nice idea.
---
Distinguished Virtual Ranger

Posts: 4320
Joined: Wed Sep 22, 2010 11:37 pm
Location: Pretoria
I like it, maybe the colours could've been a bit more bright... but hey I'm a girl and the animals are great-two ivories great!!!!!
2015
9-20 Dec Satara
14 Dec Sable Hide
21-27 Dec Lower Sabie
28 Dec-4 Jan Satara
5-8 Jan Lower Sabie
9 Jan Croc Bridge

2016
2-6 March Skukuza

29-31 March Lower Sabie

8 -11 July Tsendze
12-15 July Satara
---
Junior Virtual Ranger

Posts: 38
Joined: Sun Oct 23, 2011 9:48 am
Location: Durban, hoping for relocation to Kruger
This logo look Good. Looks like the elephant is holding the rhino horn
, this could mean alot as a logo, plus having all the information is great.
---
Maybe a lighter yellow for the background? Otherwise, a great design.
The secret of life is not to do what you like, but to like what you do. - Unknown.
---
Senior Virtual Ranger

Posts: 19650
Joined: Fri Feb 17, 2006 9:09 pm
Location: another national park.. in England
Nice
a lighter yellow I agree
KUDU's mean Well done and Thank you
---
---
Forum Assistant

Posts: 13353
Joined: Tue Oct 06, 2009 5:03 pm
Location: Upington RSA
You only live once, but if you do it right, once is enough - Mae West
---
---
---
Who is online
Users browsing this forum: No registered users and 0 guests