Forum Assistant

Posts: 13353
Joined: Tue Oct 06, 2009 5:03 pm
Location: Upington RSA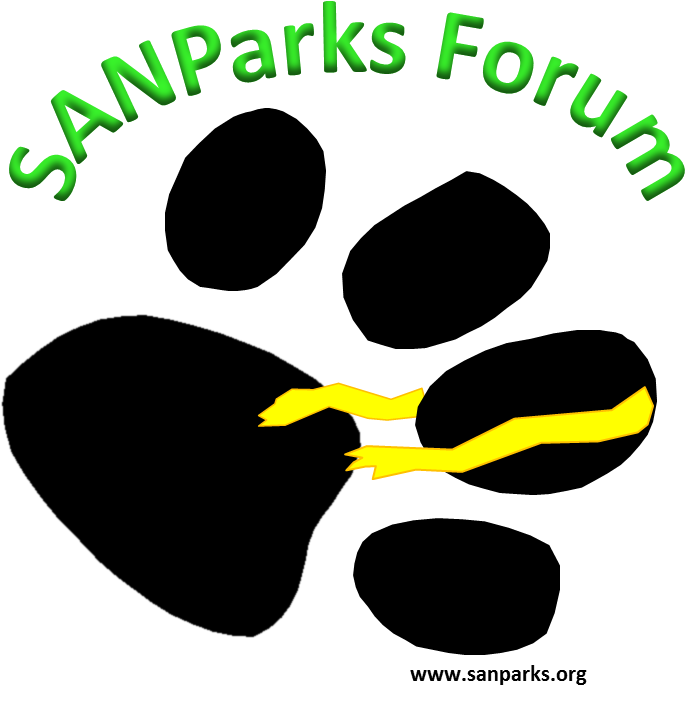 You only live once, but if you do it right, once is enough - Mae West
---
Forum Assistant

Posts: 13353
Joined: Tue Oct 06, 2009 5:03 pm
Location: Upington RSA
Hi all,
You need to remember I'm just the admin person.
All designs will stay anonymous........
You only live once, but if you do it right, once is enough - Mae West
---
---
Legendary Virtual Ranger

Posts: 6126
Joined: Fri Jan 28, 2005 4:43 pm
Location: 71 days to go!
This will also be under my Top 3
---
Junior Virtual Ranger

Posts: 1145
Joined: Fri Nov 19, 2010 5:11 pm
Location: 45 mins from Punda Maria
Contact:
This is a fantastic Logo as well. Plain and simple but that makes it perfect.
---
Distinguished Virtual Ranger

Posts: 16889
Joined: Tue Jun 07, 2011 7:07 pm
Location: Living in The Netherlands but raised in South Africa
Too simple for me
....but I can't make one so....
Live life on the edge but be careful not to fall off!
Our 2013 Trip Report:
Vinkie and Apex Predator back in the bushveld
---
Too dark again!
The secret of life is not to do what you like, but to like what you do. - Unknown.
---
Senior Virtual Ranger

Posts: 19650
Joined: Fri Feb 17, 2006 9:09 pm
Location: another national park.. in England
Eyecatching, but there is more to SANParks
KUDU's mean Well done and Thank you
---
---
Forum Assistant

Posts: 13353
Joined: Tue Oct 06, 2009 5:03 pm
Location: Upington RSA
You only live once, but if you do it right, once is enough - Mae West
---
---
---
Who is online
Users browsing this forum: No registered users and 0 guests