Virtual Ranger

Posts: 1609
Joined: Thu Mar 02, 2006 12:11 pm
Location: Back on earth.....
Contact: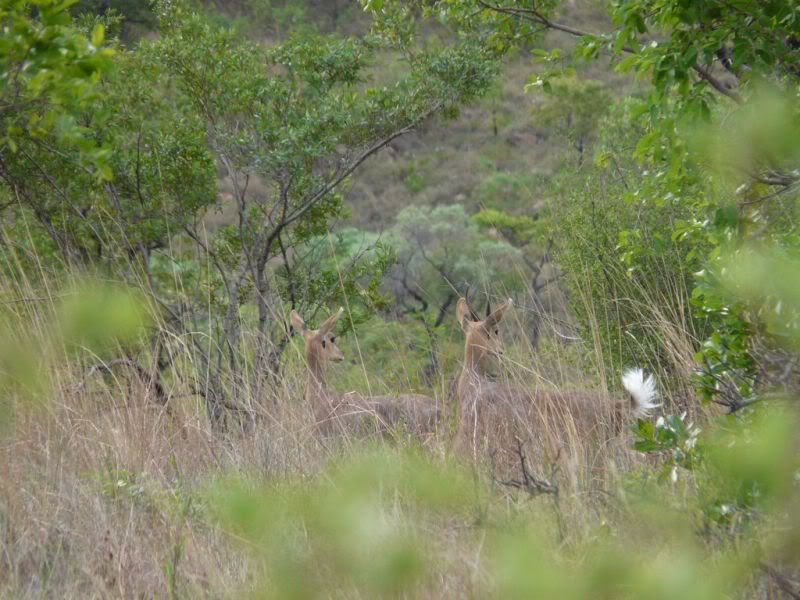 I was quite excited when I saw these 2 along a 4x4 route in Marakele on last Saturday!! (24 Oct 2009)
They were MATING
but I still had to switch on the camera etc, but still was lucky enough to get a few shots before the dissappeared into the bushes...
Was really lucky, and also a new species to me
Tambotie 20 July
,
Shipandane Birdhide 21 July
,
Mphongolo Backpack Trail 22 -25 July
,
Tzendze 26 July
, and
Greater Limpopo National Park 27 -29 July
---
Junior Virtual Ranger

Posts: 1500
Joined: Fri Apr 11, 2008 2:43 pm
Location: Sungulwane Hills Game Lodge, Hluhluwe
Great Sighting GS
Sustainability is not something we do in addition to..........., it is about the manner in which we do everything
---
Junior Virtual Ranger

Posts: 1447
Joined: Thu May 13, 2010 9:51 pm
Location: Grahamstown, Eastern Cape
Hello everyone
I just read through this topic and was surprised to see that so few sightings have been recorded. Anyways, here is a pic of a Mountain Reedbuck ram taken in Mountain Zebra National Park (I have seen them EVERY TIME I have been to MZNP)!
Study nature, Love nature, Stay close to nature. It will never fail you!
---
---
Who is online
Users browsing this forum: RosemaryH and 4 guests