If anyone has seen any amazing birds on the webcams, post your pic here:
I just saw these secretary birds on nossob.
JJ
JJ

---
seen by DebM and shadowdog
Orpen Oct. 16, 2008
Stiffneck member and Bird quizzer
---
One from Feb 2006
Far away there in the sunshine are my highest aspirations. I may not reach them but I can look up and see their beauty, believe in them, and try to follow them.
Louisa May Alcott
---
---
Posts: 13
Joined: Thu Oct 02, 2008 2:22 pm
Not a bird.
---
posted 19 Sept 2007
---
Junior Virtual Ranger

Posts: 540
Joined: Sat Mar 08, 2008 10:19 pm
Location: In the county of the Red Rose...
Gotta love the dustbin men...
Like a true Nature child, I was born, Born to be Wild
---
---
thanks for the ZOOOOOOM
---
---
Moderator

Posts: 47168
Joined: Thu Dec 30, 2004 5:54 pm
Location: Where everything is on the correct side again!
Sawubona
Dalene
---
Legendary Virtual Ranger

Posts: 17041
Joined: Tue Jun 07, 2005 8:47 pm
Location: meandering between senility and menopause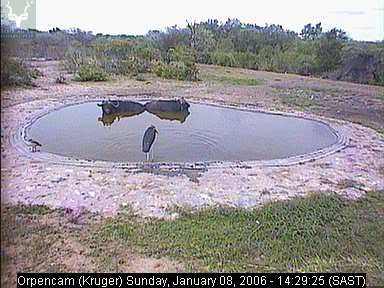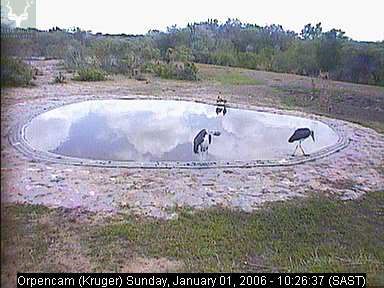 The bird doesn't sing because it has answers, it sings because it has a song.
---
Latest lifer
Great Sparrow
---
---
Who is online
Users browsing this forum: Waterwatcher and 5 guests