Moderator: hilda
Virtual Ranger

Posts: 1076
Joined: Thu Jun 19, 2008 12:53 pm
Location: Port Elizabeth
Found this pair of Orange-winged Pytilia's on the Confluence loop just south of the Shingwedzi high water bridge in December.
Male and female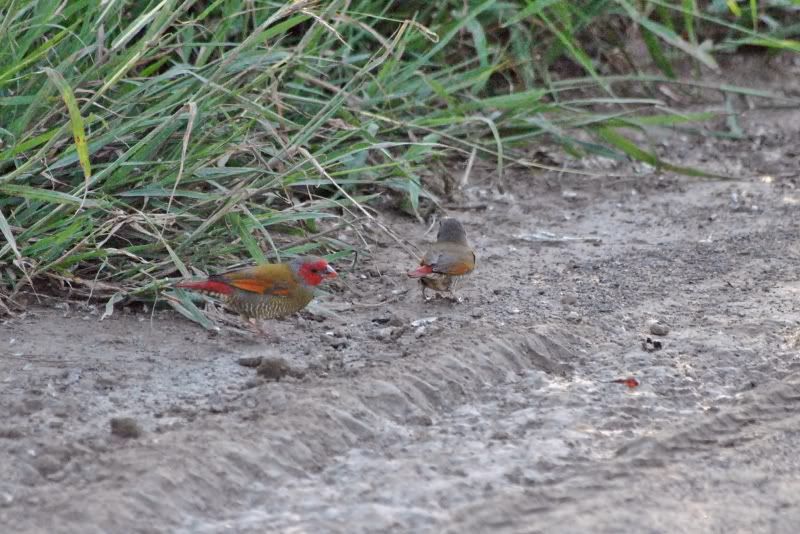 Male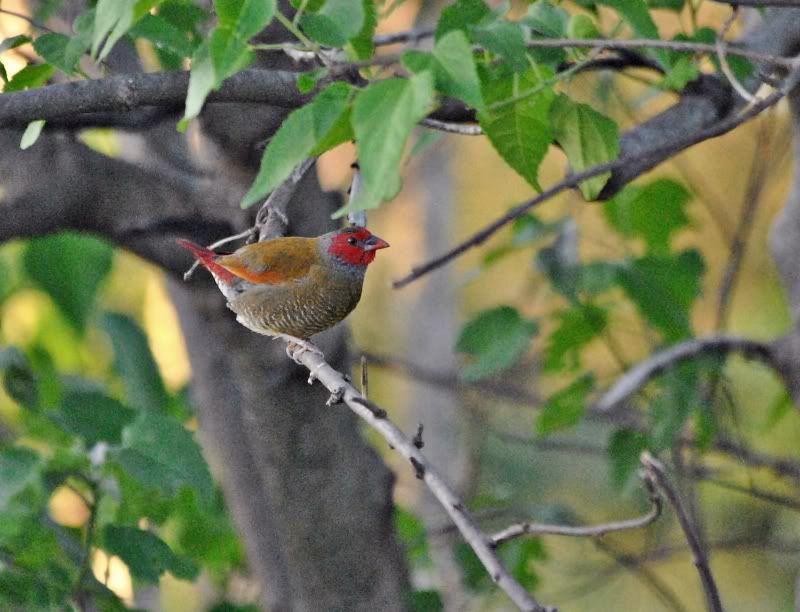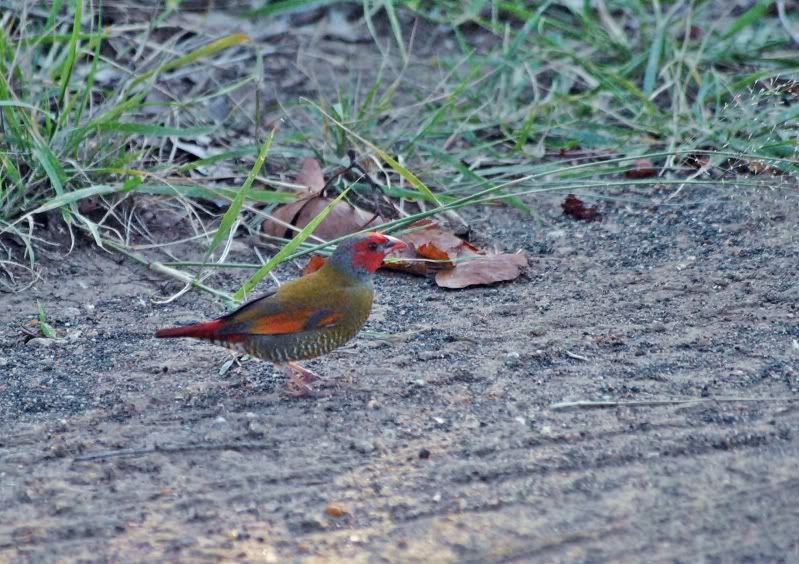 ---
Junior Virtual Ranger

Posts: 566
Joined: Sun Mar 05, 2006 4:34 pm
That's a great sighting.

I've only ever seen orange-winged at Mashisiti spring way up in the north. I know they are also seen from time to time at Pafuri Camp.

Johan
---
Senior Virtual Ranger

Posts: 4958
Joined: Mon Dec 11, 2006 1:45 pm
Location: southern gauteng
Pantera leo - magnificent !
Was that taken with a long lens ?
I have not been so fortunate as to be able to see these beauties properly , they fly away at the slightest movement , I assume you were watching something else in silence or plainly enjoying the ambience when they emerged ?
KNP is sacred.
I am opposed to the modernisation of Kruger and from the depths of my soul long for the Kruger of yesteryear!
1000+km on foot in KNP incl 56 wild trails.200+ nights in the wilderness
ndloti
-indigenous name for
serval
.
---
Virtual Ranger

Posts: 1076
Joined: Thu Jun 19, 2008 12:53 pm
Location: Port Elizabeth
Hi Ndloti, it was taken with a 55-200 lens.
We were driving slowly along the confluence loop just south of the Shingwedzi bridge. We then stopped because I thought they were Green-winged Pytilias. They sat in a tree just off the road, after checking and checking again I realised they were Orange-winged after a minor heart attack. They then proceeded to move down into the road a few meters in front of us. Feeding in and between the grass next to the road. We saw them on two consecutive afternoons in exactly the same spot.
---
Virtual Ranger

Posts: 3055
Joined: Sat Jun 06, 2009 2:49 pm
Location: Burghausen, Germany
Wonderful sighting
Akukho nyon' endiz' ingahlali phansi. (Zulu)
There is not a bird that flies and never sits down.
---
---
Return to "Birding in Southern Africa"