Moderator: RosemaryH
Distinguished Virtual Ranger

Posts: 14486
Joined: Wed Aug 31, 2005 12:28 am
Location: Pretoria, RSA
Do you need an animal to be identified?

Post your photo here.

Ad as much relevant info as possible. Where did you see the animal, what time of year was it, what was it doing, was it alone ....
Imberbe = Combretum imberbe = Leadwood = Hardekool = The spirit of the Wildernis!

Want to know more about the SANParks Honorary Rangers? Visit www.sanparksvolunteers.org
One positive deed is worth more than a thousand critical words.
---
Can anyone identify this cub for more please? there were two together hiding by the side of the road, we guessed either jackal cubs or maybe fox?
---
Forum Assistant

FAC Member (2013)
Posts: 3953
Joined: Fri Sep 08, 2006 6:06 am
Location: Boons NW
Perhaps a Black backed jackal pup Slow Mo.
Rose
Golden Rule
of any
SANPark
-
DO NOT
feed or put food out for
ANY
species whatsoever!
---
I don't have any good pictures but I am trying to get an ID on this Antelope please, I can zoom in and post if they come out too small first time. I saw this is in the south of the park around the Skukuza area at the back end of September 2013. They don't look like one of the usual types we see and as it was my first visit to the park and not a great sighting I didn't take that much notice.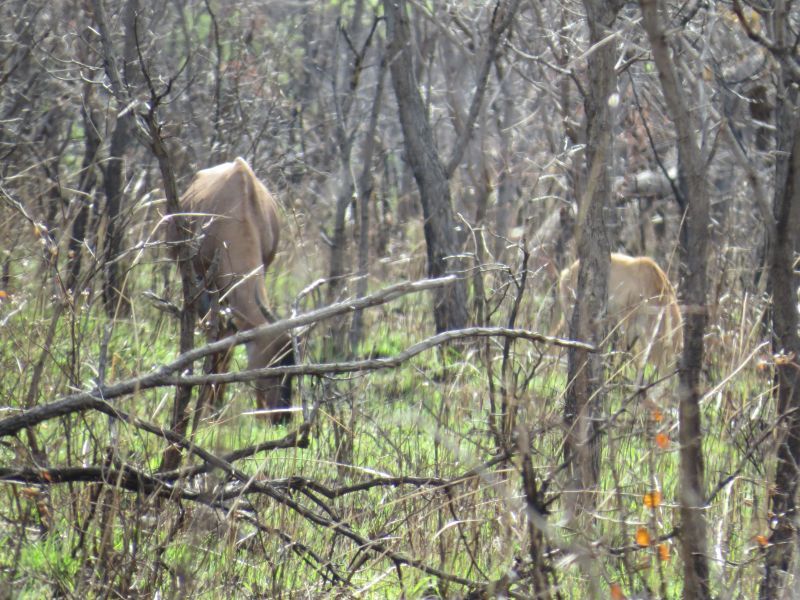 KNP - Sept 2013 - 5 Days
KNP - Sept 2014 - 7 Days
KNP - April 2015 - 7 Days
KNP - October 2015 - 10 Days
---
---
---