Junior Virtual Ranger

Posts: 866
Joined: Thu Dec 24, 2009 6:03 pm
Location: Planning to be in kruger again.........
hi guys please put up pretoriuskop sightings in or near the area here is my favorite
Last edited by
mattib
on Fri Dec 17, 2010 11:21 pm, edited 1 time in total.
---
---
---
---
The Boomslang was attempting to catch the chameleon but could not stay longer as we would have been late for camp. The chameleon did put up a good fight. By the time we left though it was clear that rhe chameleon was not feeling so good!!! Was using a Panasonic but upgraded to a Nikon D60 not too long ago. Am Itching to get to the Kruger to have a test run.
---
We were fortunate enough to have the following sighting at the end of the Napi Trail on 17 April 2010, at the H1-1 Fayi junction.
no better way in ending a trail . . . . .
I participate because I care -
CUSTOS NATURAE
No to Hotels in and commercialization of our National Parks.
No to Legalized Rhino and Lion trade.
Done 144 visits to National Parks.
What a wonderful privilege.
---
Posts: 155
Joined: Sun Nov 09, 2008 11:19 am
Location: KZN South Coast-Just too far from Kruger
In July last year, while staying at Skukuza, I decided to take a drive down towards Pretoriuskop. I had read on the forums about some lion cubs that had been born, and seen recently, around Shebeni, on the S7.
I first stopped in at Pretoriuskop and checked their sightings board and saw that lions had, in fact, been seen there that day. I headed for the S7 and couldn't believe my luck when, a few hundred meters down the road, coming towards me, were a lioness with three precious little cubs in tow.
I switched off my engine and waited for them to walk past my car. The cubs were making the cutest little calling sounds the whole time. I was in 'Heaven'.
I followed them back to the H1-1 where they caused a huge traffic jam. I was sick to my stomach worrying about how she was going to get them across that road safely and eventually left, praying that they would be okay.
Last edited by
Mauxie
on Sun May 02, 2010 5:02 pm, edited 3 times in total.
KRUGER, my happy place!
+++++++++++++++++++++++++++++++++++++++
BIYAMITI 1st & 2nd OCTOBER
SKUKUZA 3rd & 4th
OLIFANTS 5th
SATARA 6th , 7th & 8th
LOWER SABIE 9th , 10th & 11th
BERG EN DAL 12th
---
Junior Virtual Ranger

Posts: 622
Joined: Sat Oct 07, 2006 8:24 pm
Location: Somerset West
Hi Mauxie
Thanks for sharing with us! I missed the same cubs a few days, then on the Friday evening, just before sunset, my wife insisted we do the loop around the koppie towards Fayi loop -- and found your little cubs plus adults, also in the road. We enjoyed them alone for about 20 min, then shared with 1 other car till 10 min before gate closing time... Wow! Just wish they would stand still long enough to photograph...
Will be back in June, hopefully for more good viewing.
God bless,
Friedrich von Hörsten
``God, I can push the grass apart and lay my finger on your heart'' -- E. St V Millay
---
Senior Virtual Ranger

Posts: 19650
Joined: Fri Feb 17, 2006 9:09 pm
Location: another national park.. in England
on the Albasini Road
and I can't remember where but definately aound P'K
KUDU's mean Well done and Thank you
---
Legendary Virtual Ranger

Posts: 17520
Joined: Tue Jun 07, 2005 8:47 pm
Location: meandering between senility and menopause
Arriving at P Kop after a long drive.
Sighting close to Mestel
Reflecting on New years day.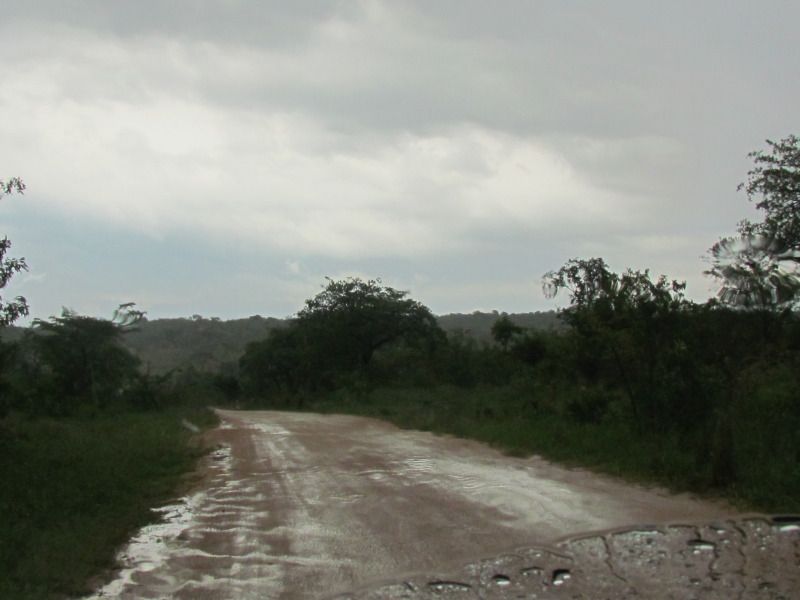 Drive on new year's eve.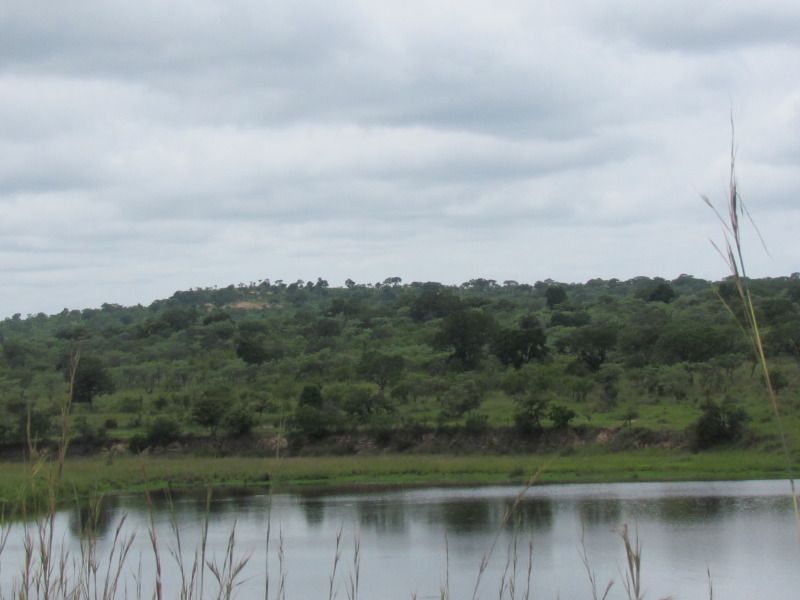 The bird doesn't sing because it has answers, it sings because it has a song.
---
Legendary Virtual Ranger

Posts: 17520
Joined: Tue Jun 07, 2005 8:47 pm
Location: meandering between senility and menopause
My daughter and I spent a few days in the Park in about Jan, 2007. We spent our last night at Pretorius Kop. We decided to do a quick drive on Voortrekker road before checking out to go home.
We saw
nothing
.
Not even LBJ's. We were about to turn around when this happened.
There were hardly any cars and at one stage we were alone.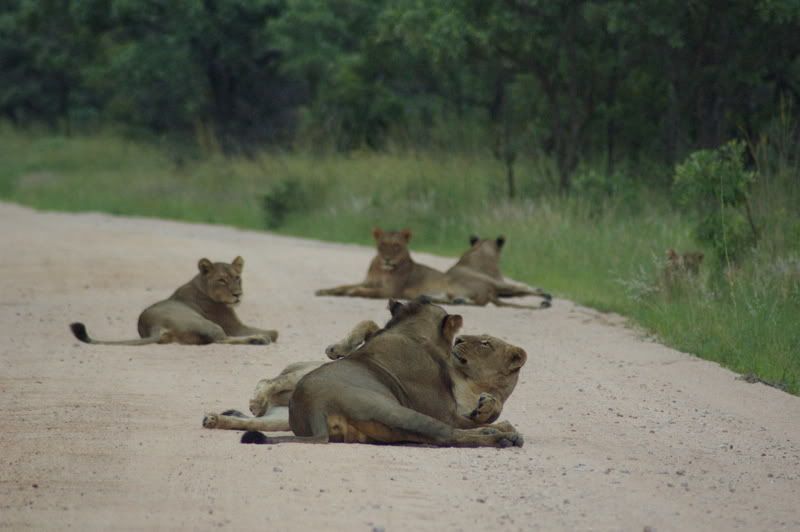 Just like my cat at home.
The bird doesn't sing because it has answers, it sings because it has a song.
---
Virtual Ranger

Posts: 3063
Joined: Sat Jun 06, 2009 2:49 pm
Location: Burghausen, Germany
Forgot to mention my most special sighting: a crab that was walking on the tar road towards the camp. Never saw one before in Kruger
and a pic of a hunting dog:
and a resting female leopard:
Akukho nyon' endiz' ingahlali phansi. (Zulu)
There is not a bird that flies and never sits down.
---
---
Return to "KNP Activities & Sightings"
Who is online
Users browsing this forum: No registered users and 2 guests